Design for Asia Award 2013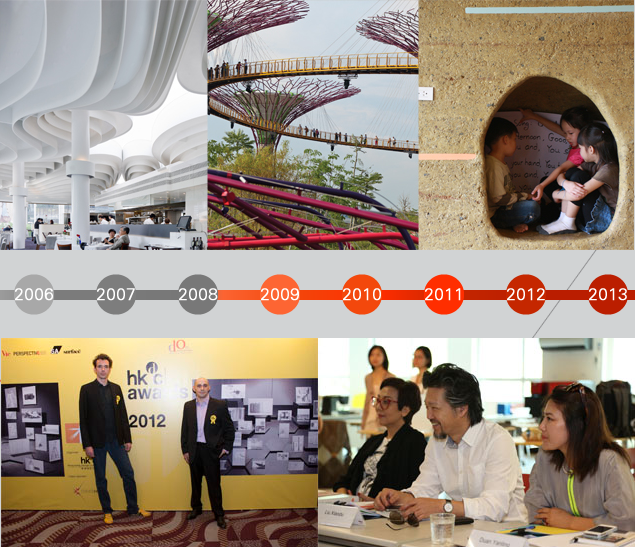 Design For Asia Award
(DFAA) is an international awards scheme from the Hong Kong Design Centre, recognising good designs that are most influential within Asia. There are eight awards in eighteen design categories.
Half of the world's population lives in Asia and the unique characteristics of this vast, growing and rapidly maturing market are becoming important design considerations for designers and enterprises across the world – affecting products and interiors, apparel and communications. The Design for Asia Award (DFAA) seeks to raise awareness amongst businesses and the public about the value of good design as an essential component in business success, as well as for a sustainable, higher quality of life for all.
The DFAA is presented to companies and designers from around the world that have achieved business success through good design that reflects, or has an impact on, the Asian lifestyle.
All entries must be submitted through the online submission facility, with an entry fee payable.
Deadline for online applications: June 30 2013
Actual products must be delivered to the competition organisers by July 15 2013
Eligibility Criteria [see website for full information]


The entry must have actually been produced and (in the case of commercial products) have become available in one or more Asian markets between 1st January 2011 and 31st July 2013.


Designs that are still under development and/or have not yet been commercially launched, as well as show flats, prototypes, renderings and artists' impressions of designs are ineligible as Entry.


The entry must be submitted by the design's owner or client, the brand's owner, its designer or its design consultancy.


Asian markets include :




South-central Asia – Afghanistan / Bangladesh / Bhutan / India / Iran(Islamic Republic of) / Kazakhstan / Kyrgyzstan / Maldives / Nepal / Pakistan / Sri Lanka / Tajikistan / Turkmenistan / Uzbekistan


Eastern Asia – China / Hong Kong / Japan / Macau / Mongolia / North Korea / South Korea / Taiwan


South-eastern Asia – Brunei Darussalam / Cambodia / Indonesia / Lao People's Dem. Republic / Malaysia / Myanmar / Philippines / Singapore / Thailand / Timor-Leste / Vietnam


Design for Asia Award is a significant event for the international design community. Winners will enjoy the kudos of being presented with awards (including financial prizes) at the presentation ceremony in Hong Kong during the HKDC flagship programme - Business of Design Week (BODW) at the end of the year in December. Winners will receive a VIP pass to attend the forums and exhibition held concurrently with event.
Moreover, winners will be given the right to use the DFAA endorsement mark. Their designs will be promoted to a regional and global audience via the DFAA travelling exhibition(s) and website. The winning designs will be featured on HKDC publications and international magazines as well.
Hong Kong Design Centre
offers other award programmes, competitions and events aimed at emerging designers and creative entrepreneurs in Hong Kong