Akademie Schloss Solitude | residency fellowships call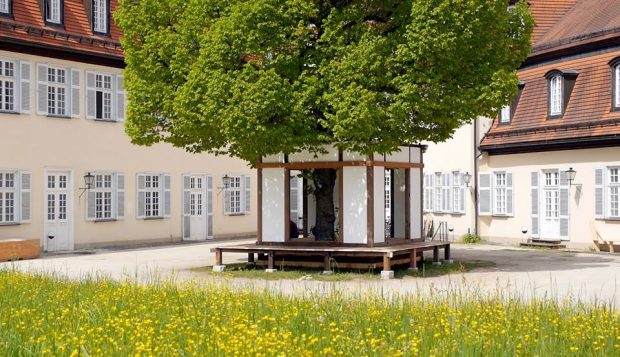 For the sixteenth time,
Akademie Schloss Solitude
is granting approx.
70 residency fellowships
of
three to twelve months
 in duration. More than 1,300 artists from more than 120 countries have developed and advanced projects at the Akademie since its opening in 1990, creating a close-knit, global network of Solitude alumni that expands from year to year.
It is essential for the self-conception of Akademie Schloss Solitude that fellows of all disciplines are enabled to work and research free of daily pressures and presentation deadlines. Besides the realisation of numerous public events, the online platform
Schlosspost
allows international visibility of fellows and their projects through an extremely flexible structure.
International artists are invited to apply
from the following disciplines: 
Architecture
 (design, landscape architecture, urban planning),
 Visual Arts
 (including performance art), 
Performing
Arts
 (stage design, dramatic texts, dramaturgy, musical theater, performance, direction, drama, dance), 
Design
 (fashion, costume, product and furniture design, visual communication), 
Literature
 (essay, criticism, poetry, prose, translation), 
Music/Sound
 (interpretation, sound installation, sound performance, composition),
Time-based Media
(including video installation, fiction, documentary), and
Web-based Media
(web development/coding, web design/animation, web art, digital journalism/storytelling with focus on arts and cultural communication).
Furthermore, scholars, scientists and professionals from the disciplines of the 
Humanities
, 
Social Sciences
 (focus on culture and geopolitcs), Economy/Economics (focus on urban politics), and
History
(its practices of writing and politics in the contemporary) are invited to apply.
At the beginning of a new application round, the Akademie stipulates
a new central topic
within the context of its 
art, science & business
 program which is designed to include not only fellows from all disciplines, but external specialists too. The Akademie views art, science and business as complementary rather than separate activities, which interact dynamically and encourage mutual productivity. To this end, fellows are selected in the fields of art, science & business, internal and public events are organized and publications are released. All fellows – artists, scientists and economists – are free to participate in projects related to the central topic.
Following a suggestion by the current jury chairman, Kaiwan Mehta, the Akademie will be organizing its
art, science & business
program around the central topic »
The Practice of History in Everyday Life
«. With this central topic, the Akademie would like to initiate a comprehensive interdisciplinary discussion about the practices of writing and politics of History in the contemporary and its implications in society. 
Further information on the central topic.
The independent jury consists of the jury chairman Kaiwan Mehta and twelve specialist jurors who independently allocate the fellowships for their respective disciplines. The jurors for this year's application round will be announced shortly.
Application deadline is November 30, 2016 (Postmark).
Applicants will find all information, be able to register and download the application form or apply online on the 
APPLICATION WEBSITE.