Akademie Schloss Solitude Web Residency "Algorithmic Poetry"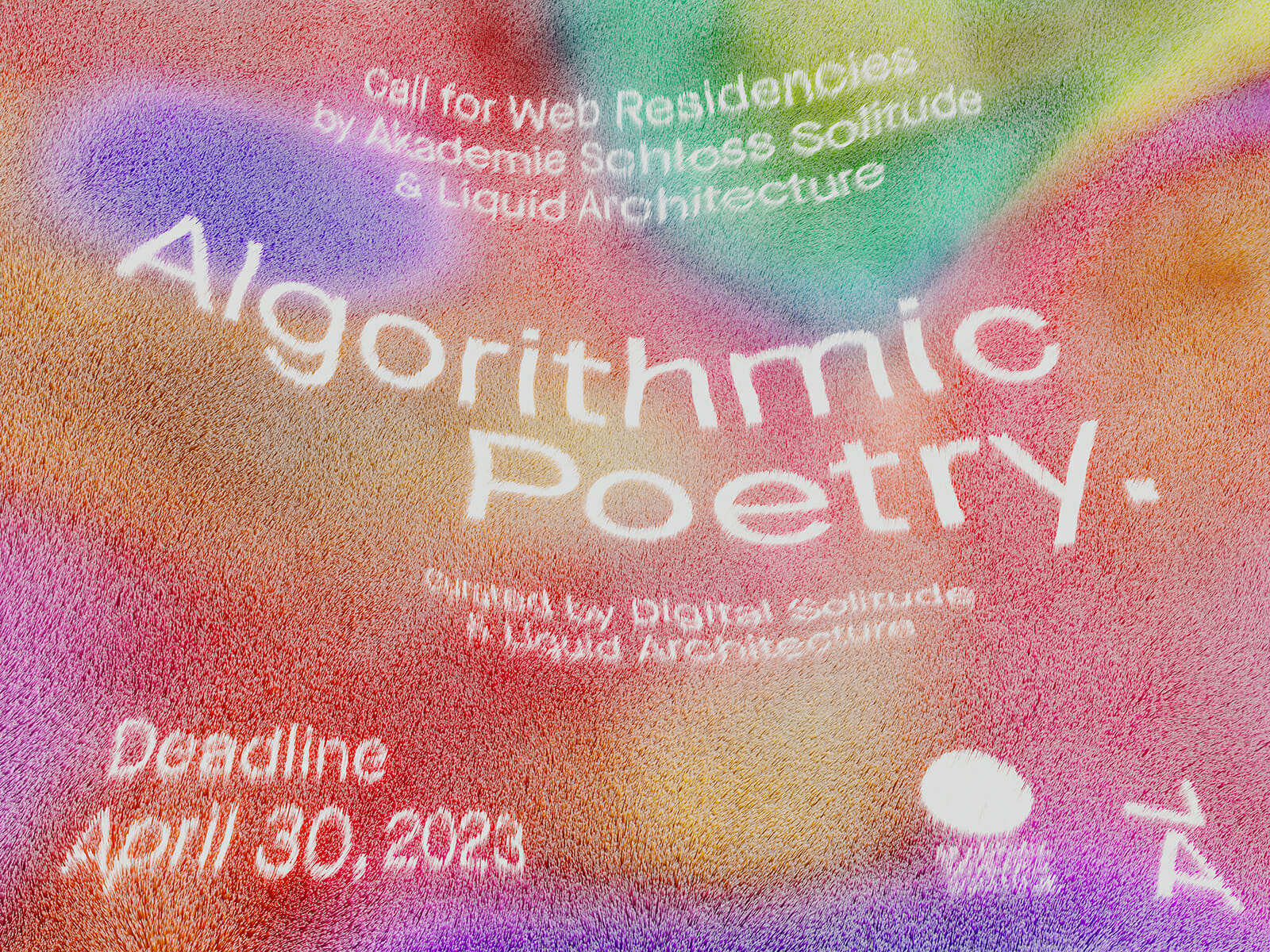 Akademie Schloss Solitude's Digital Solitude programme, in collaboration with Australia's Liquid Architecture, is calling for applications from individual artists or collectives for the online residency, which starts on 1 June 2023.
The residency "Algorithmic Poetry" looks at how sound may poetically speak with algorithms and networks. In form and concept, we are attuned to critique, poetic proliferation, mutation, decay, adaptation, and the subversion of algorithms. With a strong focus on experimentation, the organisers encourage artists whose practice uses sound, in its many platforms, as artistic and critical material to partake in this online residency.
The Format
The organisers do not prescribe the format in which applicants choose to present their work. However, the Digital Solitude programme provides a web space for each web resident and hosts and distributes their web-based projects within a given frame. The programme also works with a web designer/UX designer and programmer who can assist in implementing the project.
In addition to presenting and sharing projects online, the programme is currently working on offline formats related to the call. This could be a listening session, a panel, an exhibition, or a curated programme in fall 2023.
Grant
A total of 4 project proposals will be selected and awarded with an online residency and a grant of 1,200 EUR.
Who can apply
Artists, collectives, associations, and initiatives of all kinds are invited to experiment with digital technologies and new art forms and reflect on the topics set by the curators or collectives. Web Residencies are carried out online, and the works are presented online.
Artists of all disciplines as well as former Solitude fellows may apply.
Web Residency application guidelines
Deadline: 30 April 2023