Hong Kong and France celebrate film Noir genre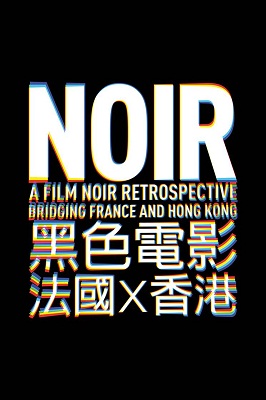 Following on from the success of last year's cinema retrospective "Femmes, Femmes, Femmes",
Le French May
is presentingt a new and ambitious programme that pays tribute to one of France and Hong Kong's favourite
genres, Film Noir.
The programme comprises three parts: Panorama, which focuses on French contemporary cinema over the last decade; Classics in Focus, featuring French classics spanning the 60's up to the 90's; And Carte Blanche to Johnnie To, a selection of films that mainly represent Hong Kong's New Wave cinema of the 80's.
Le French May is particularly delighted that this latter section has been designed in association with Johnnie To and his legendary production company Milkyway Image to underline Hong Kong's unique identity and most talented directors.
Panorama
features ten titles by a variety of filmmakers who approach the genre in a very personal way. The selection opens with
A Prophet
by Jacques Audiard, which won the
Grand Prix
award at the Cannes Film Festival in 2009.
Other films include
The Young Lieutenant
by director Xavier Beauvois,
The Killer
, directed by his long time script-writing partner, Cédric Anger; and two not-to-be-missed films: the animated science-fiction film
Renaissance
by Christian Volckman and
Boarding Gate
by Olivier Assayas, which was partly filmed in Hong Kong.
Classics in Focus
showcases famous filmmakers such as Jacques Becker, Jean-Pierre Melville and Alain Corneau, as well as some fantastic book adaptation's like Claude Chabrol's
This Man Must Die
, from the Nicholas Blake novel, and Claude Miller's
Police Custody
, originally titled Brainwash, by John Wainwright.
Taking different approaches to the genre are Bertrand Tavernier, whose film
L.627
is unrivalled in depicting the true, day-to-day dangers faced by a policeman, Bertrand Blier's
Cold Cuts
, which delights through its masterfully composed series of comic situation, and
The Hole
, a story of a meticulously detailed attempt at escaping prison, which was shot in 1960 by Jacques Becker and is hailed as a masterpiece.
In his selection titled
Carte Blanche to Johnnie To
, the respected Hong Kong filmmaker has chosen films that represent the city's richest period in cinema. Directors featured include Tsui Hark, John Woo, Ann Hui and Ringo Lam, to name a few. Most of these films will never be seen in today's modern cinemas, and for the likes of Tsui Hark's controversial
Dangerous Encounters of the First Kind
, it's the first showing of the director's cut for 31 years. This selection also includes a film by Wong Tin-Lam shot in 1960.