Hong Kong 2012 Diary: Specials - Once Upon a Hero: The Wong Fei-hung Saga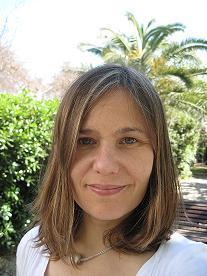 [caption id="attachment_6670" align="alignleft" width="290" caption="Wong Fei-hung's Combat with the Five Wolves"]
[/caption]
The
Wong Fei-hung
films did not become the longest running film series in history for nothing. With over 100 films (and a few television series) to its name, the saga of
Master Wong
, has such enduring appeal that it has captivated several generations of viewers, from 1949 all the way to this day.
The saga was once so popular that in 1956 alone, 25 Wong Fei-hung films were released in the same year, all starring the same actor,
Kwan Tak-hing
, with 23 of them featuring the same director,
Wu Pang
.
Wong Fei-hung has become more than just a character but a myth, an exemplary manifestation of manhood, a superb balance of force and intelligence, power and restraint, individual and community.
As a character, Master Wong has evolved throughout the years. From the inaugural five chapters that started in 1949 to the internationally influential works of the 1990s and beyond, Wong Fei-hung had gone through many changes, growing with Hong Kong and Hong Kong cinema.
This program is a skeletal representation of the Wong Feihung franchise. Many worthwhile titles are not included because of limitations in scheduling, not to mention works that had been lost. Also not included are the many spin-offs, stories about relating characters such as
Leung Foon
and
Lam Sai-wing
and
Beggar So
. Perhaps a sequel is warranted.
(Part 2 of "Once Upon a Hero: The Wong Fei-hung Saga" will be held from 6 April to 26 May. Please refer to Hong Kong Film Archive's
ProFolio 62
and www.filmarchive.gov.hk for details.)
Films include:


The Story of Wong Fei-hung, Part 1 + Wong Fei-hung and I by Wu Pang / Chan Wing-chiu


The Story of Wong Fei-hung, Part 2 + TV Drama Episode 1 by Wu Pang / Choi Kai-kwong


The Story of Wong Fei-hung, Part 3 + TV Drama Episode 12 by Wu Pang / Choi Kai-kwong


The Story of Wong Fei-hung, Part 4 + TV Drama Episode 13 by Wu Pang / Choi Kai-kwong


The Story of Wong Fei-hung, Grand Conclusion by Law Chi-hung


How Wong Fei-hung Subdues the Two Tigers by Wu Pang


Wong Fei-hung: The Incredible Success in Canton by Szeto On


Wong Fei-hung: The Eight Bandits by Wong Fung


Wong Fei-hung's Combat with the Five Wolves by Wong Fung


Challenge of the Masters by Liu Chia Liang


Dreadnaught by Yuen Woo-ping


Once Upon a Time in China by Tsui Hark


(from the site)