from - to
02 Jul 2012 - 14 Jul 2012
A Festival of Hong Kong Films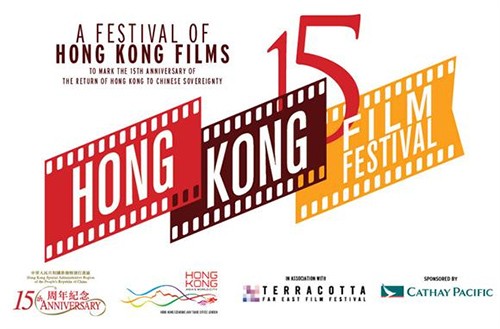 The
Hong Kong 15 Film Festival
has announced its programme to mark the 15th Anniversary of the return of Hong Kong to Chinese sovereignty. Starting 2nd July, this festival will take place at the Odeon Convent Garden in London until 14th July. The festival showcases the best of Hong Kong films, represented through a panorama of screenings, divided into three sections - Currents, 15 Years Review and Shaw Brothers Classics. The 'Hong Kong 15 Film Festival' programme : CURRENTS:
A Simple Life
 – by Ann Hui
Big Blue Lake
 – by Jessey Tsang Tsui-Shan
White Vengeance
 – by Daniel Lee
Life Without Principle
 – by Johnnie To
The Bounty
 – by Fung Chi Chiang
The Detective 2
 – by Oxide Pang
East Meets West 2011
 – by Jeffrey Lau
Wu Xia
 – by Peter Chan 15 YEARS REVIEW
Made In Hong Kong
 – by Fruit Chan
When Beckham Met Owen
 – by Adam Wong
Infernal Affairs
 – by Andrew Lau and Alan Mak
Sparrow
 – by Johnnie To
Dream Home
 – by Pang Ho-cheung SHAW BROTHERS CLASSIC
The 36th Chamber of Shaolin
 – by Liu Chia-Liang
One Armed Swordsman
 – by Chang Cheh
Click Here
for more information on the films, show timings and tickets at the festival. Hong Kong 15 Film Festival is organized by the Terracotta Far East Film Festival in conjunction with the Hong Kong Economic Trade Office, London.