Hong Kong 2012 Diary: Specials - Peter Ho-Sun Chan, Filmmaker in Focus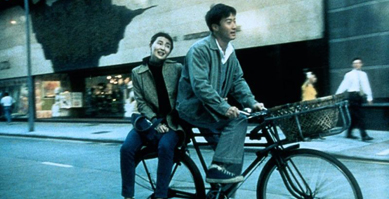 [caption id="attachment_6686" align="alignleft" width="290" caption="Comrades, Almost a Love Story"]
[/caption]
As a filmmaker,
Peter Ho-Sun Chan
defies classification. Born in Hong Kong and receiving higher education in the United States, Chan is more than a Hong Kong filmmaker; his work reflecting multiple cultures and perspectives. In the early 1990s, Chan impressed with his directorial debut
Alan and Eric: Between Hello and Goodbye
before co-founding the
United Filmmakers Organization
, which brought sharp intelligence and social context to local cinemas. With
Applause Pictures
in the early 2000s, Chan showed prescience by targeting the greater Asia region. As a director, Chan's body of work astonishes – from
He's a Woman, She's a Man
and
Comrades, Almost a Love Story
to
The Warlords
, Chan has proven himself capable of anything. Now with Beijing- and Hong Kong-based
WE Entertainment
, Chan reaffirms that he'sAsia's most versatile filmmaker who can develop quality films with strong commercial appeal. The cinema of Hong Kong,China andAsia has an enduring champion in Peter Ho-Sun Chan.
Films include:


Alan & Eric: Between Hello and Goodbye


He's a Woman, She's a Man;


The Age of Miracles


Comrades, Almost a Love Story


The Love Letter


The Eye


Three/Three: Going Home


Golden Chicken


Perhaps Love


The Warlords


Bodyguards and Assassins


Wu Xia


(from the site)