6th Asian Film Awards nominees bared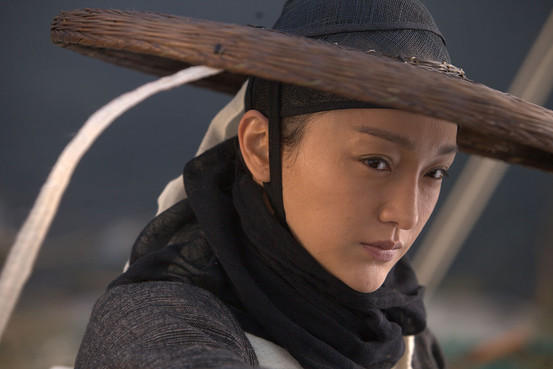 Tsui Hark
's
Flying Swords of Dragon Gate
  and
Zhang Yimou
's
The Flowers of War
lead the nominations at the 6th Asian Film Awards.
Three blockbusters from China, Taiwan and Hong Kong lead this year's competition for the
Asian Film Awards
, with the 3-D martial-arts movie
Flying Swords of Dragon Gate
picking up seven nominations, including best film.
That was followed by Yimou's
Flowers
...  and 
Wei Te-sheng
's two-part, 4-1/2-hour epic,
Warriors of the Rainbow: Seediq Bale,
with six nominations each, also including best film.
Postcard
from Japan,
A Separation
from Iran, and India's
You Don't Get Life a Second Time
round out the list for best film.
Flying Swords
picked up nods for veteran Hong Kong director Tsui Hark and best actor for
Chen Kun
for his dual role as a power-hungry eunuch and a look-alike treasure hunter. The movie also stars
Jet Li
as a Ming Dynasty-era general who battles imperial assassins at a remote outpost in the Chinese desert.
Chinese director Zhang Yimou was also nominated in the best-director category for
Flowers
..., which features Hollywood star
Christian Bale
as an American caught up in Japan's brutal occupation of Nanjing in 1937. With a price tag of nearly $100 million, it's the most expensive Chinese film ever made.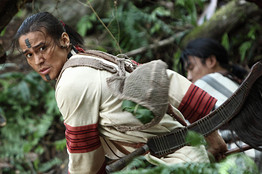 Taiwan's Wei Te-sheng was nominated for best director for Warriors..., an epic based on the true story of the island's Seediq tribes, who launched a bloody uprising in 1930 against Japanese rule.
Amid the blockbusters, several high-profile small-budget films were recognized, mainly in the acting categories. The two stars of the hit Taiwan coming-of-age comedy You Are the Apple of My Eye were nominated: Michelle Chen for best actress and Ko Chen-tung for best newcomer.
Deanie Ip
and
Andy Lau
were nominated for best actress and best actor in
A Simple Life
, about an aging household servant and her master.
Actress
Eugene Domingo
and screenwriter
Chris Martinez
of the Philippines were nominated for
The Woman in the Septic Tank
, a satire on Asian art-house directors making films for Western audiences. The movie was hit in the local market last summer.
This year's nominations reveal that China "is a growing powerhouse in movies," said
Roger Garcia
, executive director of the
Hong Kong International Film Festival Society
, which organizes the awards.
The mix of historical epics and fantasy-action films highlight China's "ambition to make big movies," he said. "It's a sign of how Chinese-language cinema is trying to attract mass audiences."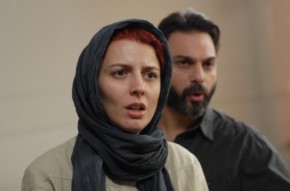 In addition to best film,
A Separation
received four other nominations, including two for
Asghar Farhadi
in the best director and best screenwriter categories. The film, about a woman seeking a divorce from her husband, has been one of the most acclaimed of the past year and took home the award for best foreign-language film at Sunday's
Golden Globe
awards. "This is a film that has resonated throughout the world, and the AFA is no exception," Mr. Garcia said. "It's a story that has universal appeal."
This year's
AFA
will be presented on March 19 at a ceremony in Hong Kong. The 12-member jury that will select the winners is headed by Singaporean director
Eric Khoo
, the first jury president who isn't part of the Hong Kong movie industry. Past presidents include actress
Michelle Yeoh
, actor
Tony Leung Ka-fai
and director
Yonfan
.
The full list of nominees:
Best Film


Nader and Simin, A Separation (Iran)


Postcard (Japan)


The Flowers of War (Mainland China)


Flying Swords of Dragon Gate (Hong Kong/Mainland China)


Warriors of the Rainbow: Seediq Bale (Taiwan)


You Don't Get Life a Second Time (India)


Best Director


Asghar Farhadi, Nader and Simin, A Separation


Teddy Soeriaatmadja, Lovely Man


Sono Sion, Guilty of Romance


Tsui Hark, Flying Swords of Dragon Gate


Wei Te-sheng, Warriors of the Rainbow: Seediq Bale


Zhang Yimou, The Flowers of War


Best Actor


Chen Kun, Flying Swords of Dragon Gate


Donny Damara, Lovely Man


Andy Lau, A Simple Life


Park Hae Il, War of the Arrows


Yakusho Koji, Chronicle of My Mother


Best Actress


Vidya Balan, The Dirty Picture


Michelle Chen, You Are the Apple of My Eye


Eugene Domingo, The Woman in the Septic Tank


Leila Hatami, Nader and Simin, A Separation


Deanie Ip, A Simple Life


Best Newcomer


Ko Chen-tung, You Are the Apple of My Eye


Eric Lin Hui-min, Starry Starry Night


Maeda Ohshiro, I Wish


Ni Ni, The Flowers of War


Gita Novalista, The Mirror Never Lies


Best Supporting Actor


Umin Boya, Warriors of the Rainbow: Seediq Bale


Lawrence Ko, Jump! Ashin


Lee Je-hoon, The Front Line


Mario Maurer, The Outrage


Best Supporting Actress


Shamaine Buencamino, Niño


Gwei Lun-mei, Flying Swords of Dragon Gate


Cris Horwang, Headshot


Mitsushima Hikari, Hara-Kiri: Death of a Samurai


Yan Ni, 11 Flowers


Best Screenwriter


Asghar Farhadi, Nader and Simin, A Separation


Shindô Kaneto, Postcard


Liu Heng, Yan Geling, The Flowers of War


Alan Mak, Felix Chong, Overheard 2


Chris Martinez, The Woman in the Septic Tank


Best Cinematographer


Chin Ting-chang, Warriors of the Rainbow: Seediq Bale


Vishvajith Karunarathna, Flying Fish


Kim Woo-hyung, The Front Line


Jake Pollock, Lai Yiu-fai (HKSC), Wu Xia


Rahmat Syaiful, The Mirror Never Lies


Best Production Designer


Suzanne Caplan Merwanji, You Don't Get Life a Second Time


Ryu Seong-hee, The Front Line


Taneda Yohei, Warriors of the Rainbow: Seediq Bale


Yee Chung-man, Ben Lau, Flying Swords of Dragon Gate


Yee Chung-man, Sun Li, Wu Xia


Best Composer


Chan Kwong-wing, Peter Kam, Chatchai Pongprapaphan, Wu Xia


Chen Qigang, The Flowers of War


Ricky Ho, Warriors of the Rainbow: Seediq Bale


Rahat Fateh Ali Khan, A.R. Rahman, Neeraj Shridhar, Rockstar


Sakamoto Ryuichi, Hara-Kiri: Death of a Samurai


Best Editor


Curran Pang, Overheard 2


Nelly Quettier, 11 Flowers


Hayedeh Safiyari, Nader and Simin, A Separation


Anand Subaya, You Don't Get Life a Second Time


Tang Man-to, White Vengeance


Best Visual Effects


Ritesh Aggarwal, Ra. One


Kamiya Makoto, Gantz


Wook Kim, Josh Cole, Frankie Chung, Flying Swords of Dragon Gate


Xiao Yang, Chang Song, A Law, Li Ming-hsung, Li Jin-hui, Starry Starry Night


Yung Kwok-yin, Andy Kang, Wu Xia


Best Costume Designer


Amano Kyoko, Emura Kouichi, Milocrorze: A Love Story


William Chang Suk-ping, The Flowers of War


Mok Kwan-kit, Wong Ming-ha, White Vengeance


Noppadol Techo, The Outrage


Yee Chung-man, Flying Swords of Dragon Gate


(Press Release from the
site
.)