Folk Nations project connects music scenes in UK and South Asia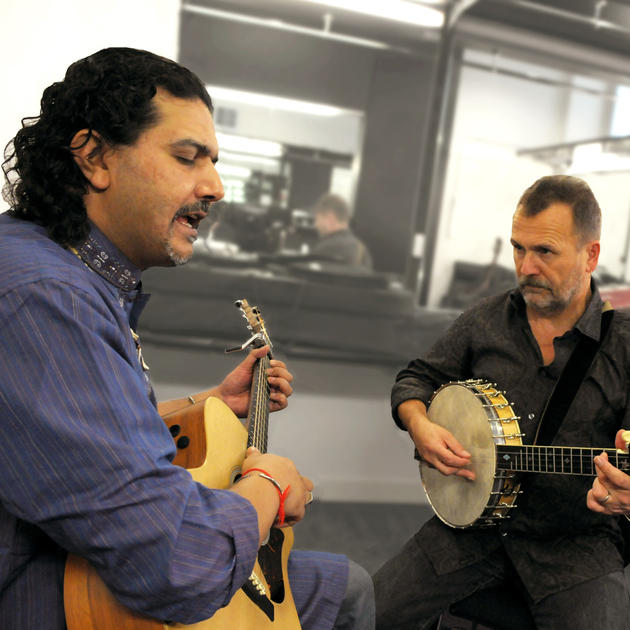 Folk Nations
is an exciting programme organised by the British Council aiming to bring together musicians, creative producers and practitioners from the UK and the South Asia region.
Through the 3 year programme, it aims to create a stronger engagement with the UK by connecting musicians and practitioners to create a dialogue and provide the space to learn from each other's culture and musical traditions, foster collaborative working and hopefully inspire the creation of new projects.
The folk sector in the UK has seen a successful re-emergence and diversification, with practitioners and artists conserving traditional music forms and styles while developing new dimensions that reflect a more contemporary sensibility and sound. South Asia is renowned for its traditional folk music forms many of which have regional particularities and identity, such as Manganiyar, Gazals and Baul music.
As part of Folk Nations, UK folk artist, song-collector and promoter,
Sam Lee
travels to Bangladesh with
Francesca Ter-Berg
, a leading klezmer cellist,
Camilo Tirado
, a London-based percussionist, and
Jonah Brody
, an international award-winning composer and multi-instrumentalist. In January 2013 they worked in a week-long residency with a group of Bangladesh's finest folk musicians to share and explore music traditions and present a performance in Dhaka.
Also, in partnership with
The English Folk Dance and Song Society
(EFDSS) and
Banglanatak dot com
, we have developed a week long music residency. UK musicians selected to participate in this project are: English banjo player
Dan Walsh
, Scottish fiddler
Patsy Reid
, Welsh harpist and chanteuse
Georgia Ruth Williams
, singer and English clog dancer
Hannah James
. They will meet and work with two musicians from India, including sarangi player
Suhail Yusuf Khan
; two musicians from Pakistan
Shahid Hamid
, a vocalist and
Turab Ali Hashmi
, a sitar player and two musicians from Bangladesh in a week long exploration of each others music and traditions. This residency project will be concluded by a work in progress style performance for a select audience in Kolkata.
Image: Martin Simpson + Arieb Azhar