Textile Culture Net | A conversation with Takahashi Mizuki and Alessandra Tempesti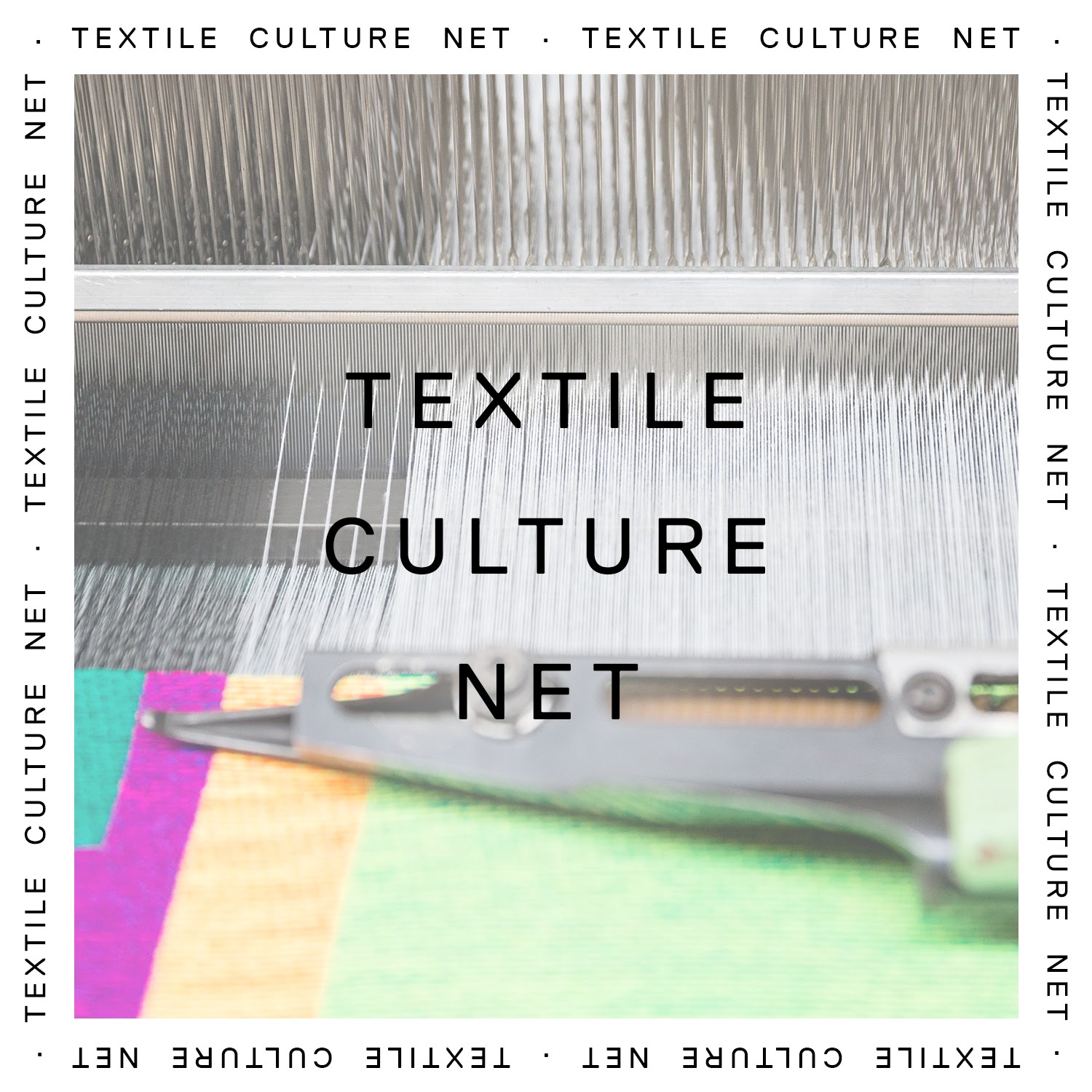 Textile Culture Net is a project aimed at developing and enhancing an international network of four textile institutions, comprising Central Museum of Textiles in Łódź (Poland), TextielMuseum in Tilburg (The Netherlands), Lottozero in Prato (Italy) and CHAT (Centre for Heritage, Arts and Textiles) in Hong Kong, who share a common desire to develop new curatorial practices, engage younger and more diverse audiences and collaborate internationally.
We speak to Takahashi Mizuki, Executive Director and Chief Curator of CHAT (Centre for Heritage, Arts and Textile) and Alessandra Tempesti, Curator of Lottozero, to find out more about how they pay homage to the field of textile and offer a fresh perspective for wider audiences to enjoy art and design. The interview has been edited for length and clarity.
1. Tell us more about how the initiative of Textile Culture Net began. How did the idea for such a network come about? How significant is such a network in the context of the textile art and design scene today, in your view?
Takahashi Mizuki: Soon after the COVID-19 pandemic began, we couldn't help but feel a bit isolated at CHAT (Centre for Heritage, Arts and Textile), as we are a relatively young institution, having been established at the start of 2019.
With the social-distancing policies and travel restrictions set upon us, it was quite difficult to connect with other curators and artists outside of Hong Kong. It was during this challenging time that I saw the opportunity to launch a digital programme that would put us in touch with new collaborators – one that would be unbound by physical restrictions.
In my prior travels, I have visited all the textile institutions that are now a part of Textile Culture Net (TCN): Lottozero, Central Museum of Textiles in Łódź and TextielMuseum. I reached out to them about this initiative, and I was grateful for their immediate positive response to the project.
TCN is a very significant network in today's textile art and design landscape. To begin with, textile institutions are already a minority. Many of us are borne out of heritage sites related to the industry; yet these historical and cultural remnants need to be activated for contemporary times, and to be communicated with contemporary audiences. In this regard, all the institutions of TCN share the same challenges, and in a way, we are able to encourage each other through this network during the pandemic.
Alessandra Tempesti: TCN was born from the desire to create a connection between textile art and design institutions, at a time of paralysis of social and cultural life due to the global pandemic, which has affected our existence on different levels. Originating from an idea that Mizuki had, the network is based upon the sharing of knowledge, experience and skills across geographical boundaries, bringing together textile institutions and independent spaces such as Lottozero, into an international and intercontinental network.
The fields of textile art and design are receiving considerable attention today. It is based on this that TCN intends to offer new perspectives, by bringing together visions on textiles from cultural contexts that are distant from one another. Guest curators are added each year to the team of curators of the four institutions that found the network and the expansion of the platform is similar to the nature of textiles – its ubiquitous presence and connections to specific cultural traditions and historical narratives, a terrain increasingly investigated and forged by artists, because of its inexhaustible and millenary richness.
| | |
| --- | --- |
| | |
| 1. Central Museum of Textiles © Central Museum of Textiles in Łódź | 1. CHAT © Lusher Photography |
| | |
| 1. Lottozero © Agnese Morganti | 1. Textiel Museum © Josefina Eikenaar, 2018 |
2. Can you share any interesting anecdotes, key highlights/discoveries for you and the team at Textile Culture Net when you first started curating online events and exhibitions? Were there any challenges as well?
Mizuki: One of the challenges was the scheduling of Zoom meetings with all the institutions! Especially during the early days of the project, we had frequent biweekly meetings to set the direction for TCN. It was tricky to find a time that would work across the different time zones – with a 6-7 hours' time difference between us all.
During our meetings, each of us would also report about the COVID situation in the respective cities, and the response of the institutions – which was quite informative.
Alessandra: The digital format of TCN's exhibitions has become the testbed for an exchange of ideas and artists' projects (mainly made by artists who have collaborated with TCN institutions or are part of our networks). This allowed us to share not only the content of the works to be presented at the online exhibitions, but also more personal aspects of our experiences of working with these artists. This certainly made the online sharing have a warmer and more engaging atmosphere. The difficulties are sometimes due to the need to adhere to fixed times and spaces to ensure that the project runs smoothly and efficiently. Speaking of time, sometimes finding a time slot that could fit all the curators, living on different continents, meant for some waking up at dawn or meeting late at night!
3. How did you ensure that the online exhibitions and events resonated with audiences?
Mizuki: As TCN launches its online exhibitions via Instagram, we are able to reach the mass audience and through 'likes' and 'comments', have a record of the interactions of the audience with the works. That was however also a dilemma for us, as we were not able to see the face and in-person reactions of our audiences.
Our team of curators definitely prioritises the conceptual aspect of the exhibition, and we take turns to propose a different theme each time. It has been eye-opening to see the responses of the curators to the proposed theme, the works they would submit and how they interpret and understand the thematic concept. The very first exhibitions we had was on the topic of 'Labour'. Marta Kowalewska from Central Museum of Textile proposed a handkerchief, which had been mass-produced in Poland during the Soviet rule. The handkerchief itself sported a tacky design accentuating 'folk' motifs, but it was extremely interesting to know that the regime had exerted their authority and propaganda over even such a small item like a handkerchief.
Alessandra: Having an agile and dynamic format such as an online exhibition on Instagram has allowed the institutions to increase and develop its audiences. Being present on social media whilst remaining accessible to a wider public has enabled us to overcome constraints or barriers that an institution might have on its own. At the same time, the visibility of the works from the proposed artists increases as well, thanks to the publicity on the social media channels of each institution and guest-curators involved.
Having obtained co-funding from the European Community through the prestigious Creative Europe program for 2023/2024, has given us the chance to plan for the next edition of the exhibition, taking place in 2023/2024. The implementation and development of a digital strategy will allow us to tap on the potential of digital communication tools and to reach a younger and diverse audience more effectively.
| | |
| --- | --- |
| 2. TCN 2023 Sportiv Spirit © CHAT (Centre for Heritage, Arts and Textile), Hong Kong | 2. TCN 2023 Threads of Identity © CHAT (Centre for Heritage, Arts and Textile), Hong Kong |
4. In your opinion, how has the current state of the global pandemic affected textile designers and artists (or the textile scene) internationally? How has Textile Culture Net evolved since it was first conceived against the backdrop of the COVID-19 pandemic in 2020?
Mizuki: As a medium, textile has the power to connect people. Many artists began to pay more attention to the more vulnerable communities, as a result of the pandemic. Many important initiatives also took place during the pandemic, like Black Lives Matter. We see that artists have been more aware of various human rights issues and are more invested in promoting diversity.
During this challenging time, artists and curators took the initiative to open up opportunities for individuals to narrate their own stories. As actors whose role is to contextualise artworks, curators also took care not to dominate with their positions. I can feel that within our team of curators there has been a strong push, especially from our European and white curators, for more opportunities for artists and curators who might have been deprived of them previously.
Alessandra: On one hand, the pandemic has accustomed us to a greater use of digital technologies, which has evolved from a state of necessity to becoming normalised. On the other hand, there has been and still is a need for tangible experiences, which translate into the rediscovery and re-evaluation of craftsmanship, of a material and tactile sphere, aspects that fully belong to the realm of textiles.
From an artist's perspective, there is now a need and desire to invest time and energy in artists residencies, in order to develop research-based projects. The experience is perceived as a precious moment of training, knowledge and to build human relations. This is what we have witnessed at Lottozero, where the demand for residencies from artists and designers has increased over the past year and a half.
Over the years, TCN has evolved by supporting the need to expand the network through the involvement of guest curators to whom we entrust the task of proposing an online exhibition concept and we will then respond with to the proposed theme with a work. These curators were chosen based on cultural and gender diversity, as well as their specific skills in the sector, which would hopefully help in amplifying the impact of the project on a global scale. At the same time, TCN aims to innovate the curatorial practices and artistic programming of small and medium-scale institutions, to potentially overcome the common touring model of exhibitions, which can be costly for the environment, very expensive and time consuming.
3. Installation view: We are Textile Culture Net!, CHAT, Hong Kong, 2022 © CHAT (Centre for Heritage, Arts and Textile), Hong Kong
5. What excites you about the plans for Textile Culture Net in the coming year? Are there plans to expand the network?
Mizuki: Since the beginning of the project, CHAT has been in charge of organising and managing TCN, and we also hosted the physical exhibition of Textile Culture Net last year. This year, Lottozero took the initiative and successfully helped procure a Creative Europe fund, which will enable TCN to gather more often, to take part in workshops on digital communication and social inclusion. I am delighted to be passing the baton, so to speak, to the Lottozero team and I look forward to initiatives like this to be sustained collectively.
Alessandra: Since the foundation of the network, there has always been a desire to expand by including other institutions or independent spaces operating in the fields of art, textile design and fashion. The growth of the network will depend very much on the funding possibilities that we will be able to secure. Certainly, having obtained co-financing from the European Community this year is an important signal, which motivates us to move forward and gives us hope for further opportunities for support. Beyond what will be its future developments, TCN has been designed to have lasting effects for its involved partners, curators, artists and stakeholders.
TCN can be defined as an innovative, experimental and international laboratory of cultural diversity and dialogue, offering space for a wide range of cultural perspectives and participants, from curators to artists to communication experts. All partners have the potential to exchange, grow together, share structures and information, know-how and databases. This allows a vast potential for the development of future collaborations and joint projects. The new synergies created between high-profile institutions and grassroots associations will help create new collaborations and opportunities for all involved.
Cover Image: Inaugural TCN Key Visual © CHAT (Centre for Heritage, Arts and Textile), Hong Kong
---
About the Interviewees
Takahashi Mizuki is the current Executive Director and Chief Curator of CHAT (Centre for Heritage, Arts and Textile). Takahashi supervises CHAT's curatorial programmes and international partnerships and collaborations. Since Takahashi joined Mill6 Foundation in 2016 to set up CHAT, she has led the development of CHAT and its artistic direction, bridging past and present by reactivating Hong Kong's textile industrial heritage as a unique museum for diverse communities in Hong Kong and beyond.
She completed MA History of Art from both Waseda University, Tokyo and The School of Oriental and African Studies, University of London. After serving as a founding curatorial member at Mori Art Museum in Tokyo from 1999-2003, Takahashi worked as senior curator at Contemporary Art Center, Art Tower Mito and realised numerous transdisciplinary exhibitions addressing various artistic forms including manga, film, fashion, architecture, performance and contemporary art. She curates, writes and gives lectures and serves on award juries extensively in Asia and Europe.
Alessandra Tempesti graduated from the Faculty of Letters and Philosophy at the University of Florence. Since 2016, she has been the curator of the Kunsthalle of Lottozero, an international center for textile design, art design and culture, based in Prato (Italy). Her interests mainly focus on the study of the textile medium in contemporary art. She teaches Textile Design at NABA - Nuova Accademia di Belle Arti in Rome and History of Textiles at Polimoda in Florence. In parallel, she developed her own artistic research as a sound artist (a.k.a. Gea Brown) and curator for sound projects.
---
Learn more about the members of Textile Culture Net:
Central Museum of Textiles in Łódź (Poland)
TextielMuseum in Tilburg (The Netherlands)