UNESCO | Toolkit on CCIs and South-South partnerships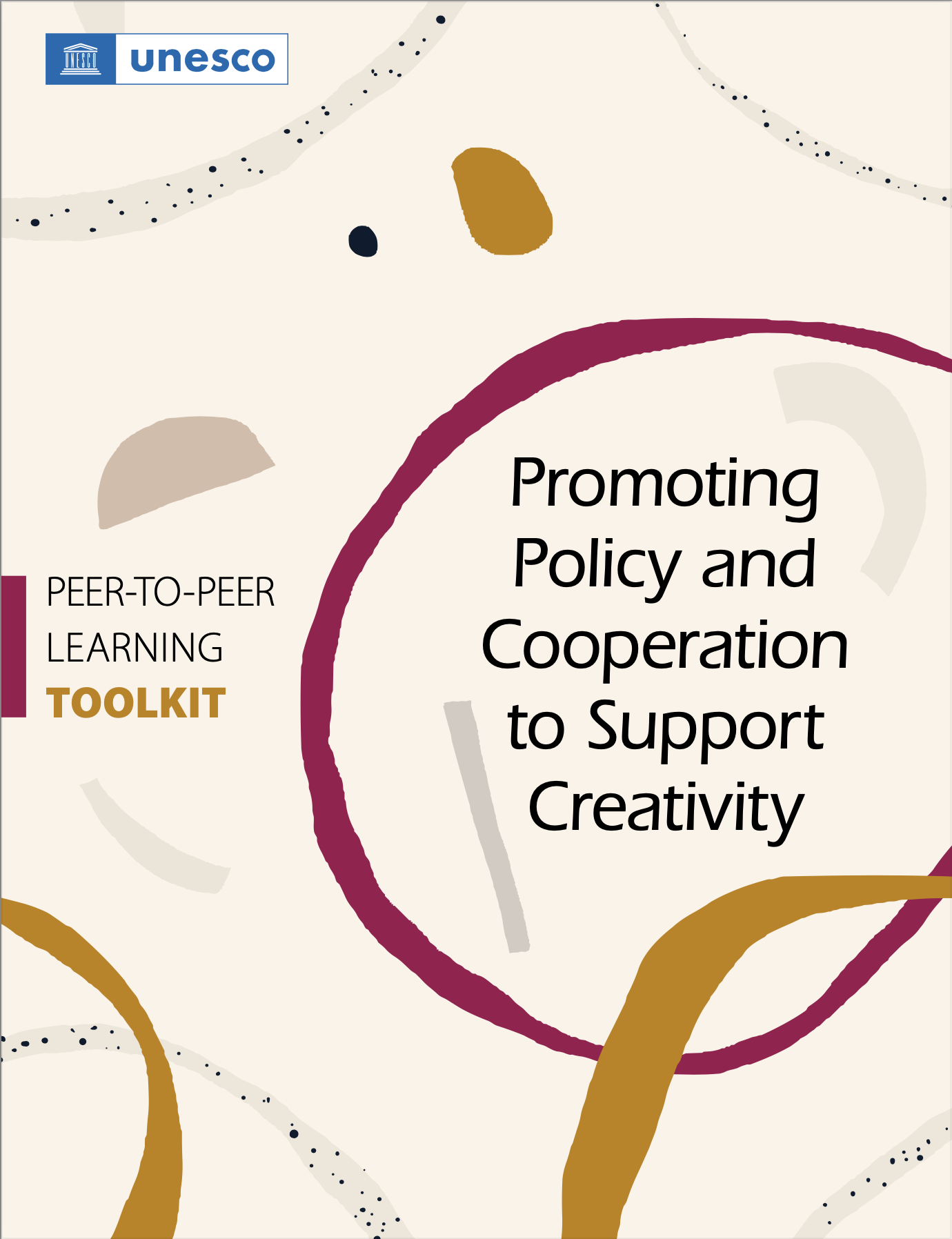 UNESCO has published Promoting policy and cooperation to support creativity: peer-to-peer learning toolkit, which leverages peer‐to‐peer learning in the cultural and creative industries (CCIs).
CCIs and sectors are at the heart of the creative economy and are a catalyst for achieving the United Nations 2030 Agenda for Sustainable Development. However, for these sectors to flourish and the diversity of cultural expressions to be nurtured, strong regulatory and policy frameworks that promote culture as a common public good are essential.
The EU/UNESCO programme "Supporting new regulatory frameworks to strengthen the cultural and creative industries and promote South‐South cooperation", implemented in 12 UNESCO Member States between 2018 and 2022, leveraged peer‐to‐peer learning as an innovative and effective way to create, strengthen and update policies and regulatory frameworks that support creativity, while promoting diplomatic and cultural exchanges between peers.
As part of the formulation, design and elaboration of policies and regulatory frameworks for creativity, this toolkit aims to do the following:
offer step‐by‐step guidance on developing and implementing peer‐to‐peer learning to reinforce South‐South cooperation
provide an overview of diverse online and offline methods and tools to implement peer‐to‐peer learning
suggest potential barriers and enabling factors to consider before, during and after the peer‐ to‐peer learning
outline the potential outcomes and benefits of the peer‐to‐peer learning process
The peer‐to‐peer learning toolkit is designed to assist governments and public institutions, civil society representatives, cultural associations, organisations and networks who wish to overcome any challenges identified, while developing regulatory and policy frameworks for the CCIs and sectors. Peer‐to‐peer learning therefore supports the exchange of knowledge and experiences while promoting South‐South cooperation.
Powered by Froala Editor