Central Asian Forum on Cultural Policy and Management | Key Insights
As part of the media partnership with the Central Asian Forum on Cultural Policy and Management organised last month in Almaty, Kazakhstan, I have interviewed on behalf of culture360.ASEF.org the organiser, Ms Janna Mambetova, Director of the Public Foundation Cultural Dialogue. During the Forum, ASEF also presented its new series, ASEF Unplugged - Conversations on the arts in Asia and Europe.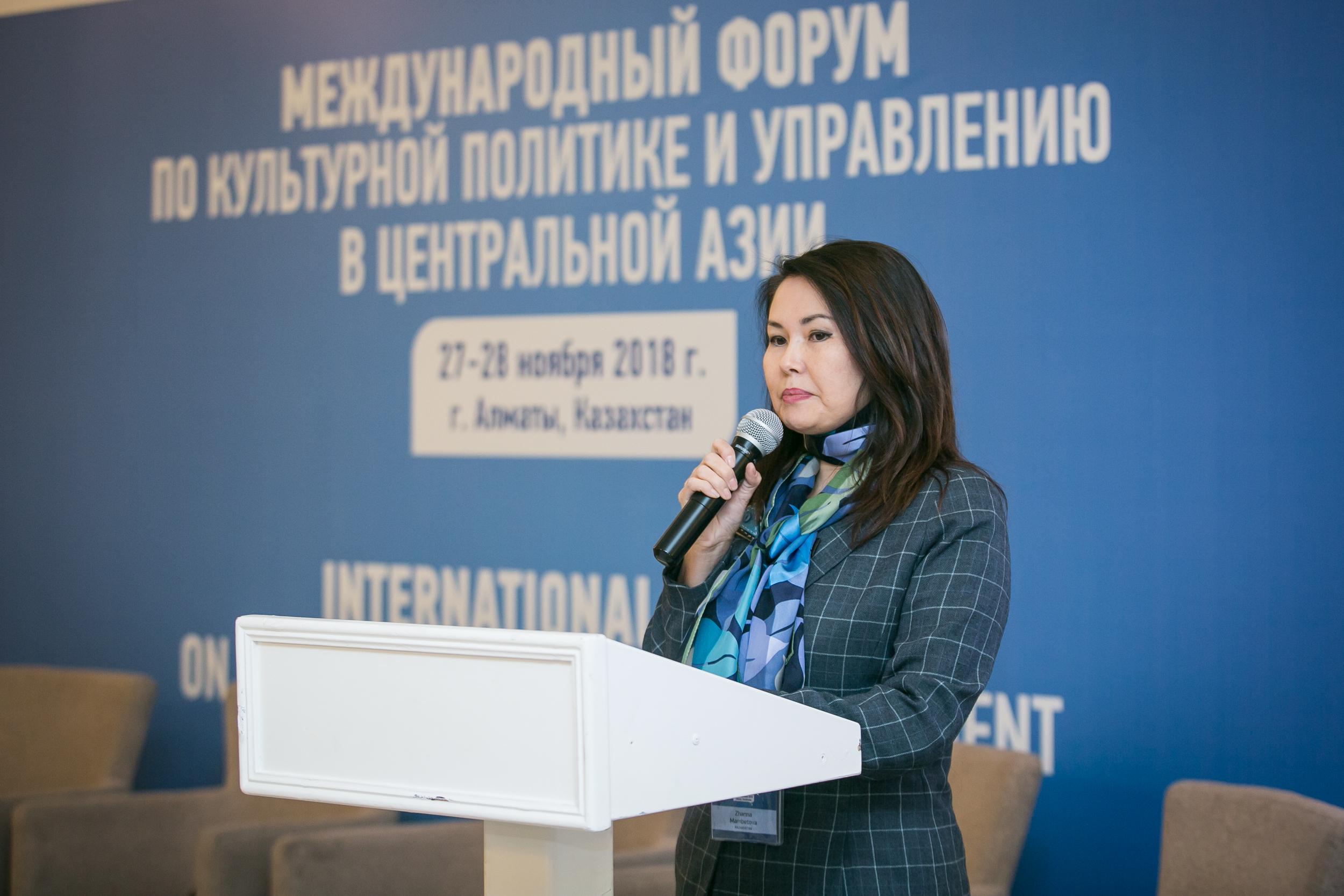 [Valentina Riccardi] The Central Asian Forum on Cultural Policy and Management that you organised last month in Almaty, focused on regional cooperation in Central Asia in the arts and culture sectors, with a specific attention on the creative industries. What were the key issues raised during the event, that arts professionals are facing in Kazakhstan and the region?
[Janna Mambetova] The Central Asia region is increasingly aware of the need for joint efforts to raise awareness about creative industries, from all relevant actors at national and regional level. Therefore, we establish and facilitate networking activities, disseminating best practices, seeking for funding opportunities. In this regard, an active involvement of all groups of the society in the cultural life is necessary as culture contributes to building experiences and to the identity of each territory. This concept is extended to the different aspects regulating social life and is particularly relevant when speaking about access to culture, which is fundamental for personal growth and self-realization.
There needs to be much more awareness around the cultural industries in Kazakhstan and Central Asia. This means continuous analysis and debates, the diversity of which can contribute to sustainable development in the region. To this extend, 4 institutions from Kazakhstan, Kyrgyzstan, Tajikistan and Uzbekistan have signed a memorandum of cooperation in the field of cultural exchange and art management in Central Asia on 5 September 2017. The representatives of these 4 organisations are: the Center for Arts and Culture (Kyrgyz Republic); Public Association "Alegria" (Tajikistan), the company "ОХUS Culture " (Uzbekistan), Public Foundation "Cultural Dialogue" (Kazakhstan).
Following this memorandum of cooperation, we have organized 2 Forums for arts managers in the region in November 2017 and November 2018 aimed at discussing specifically the role of Civil Society Initiatives (CCI) in the sector, under the auspice of UNESCO. The events targeted cultural practitioners, government officials, researchers, state and non-state actors. The forums were supported by Goethe Institute Kazakhstan and Uzbekistan, Swiss Bureau on Cooperation, Cluster Bureau UNESCO and ASEF.
In order to advocate for CCI, we needed data showing the multidimensional inter-dependencies and interrelations between culture and development. The main objective of these 2 Forums was to stimulate an inclusive debate on challenges and to agree on recommendations.
The Central Asia region enjoys remarkable cultural treasures, resources and values which play a major role in shaping its identity. Promoting intercultural dialogue and the respect for the diversity of cultures and arts remains a priority since the whole region is under-represented on the global arena. Strengthening core values such as mutual understanding, presents an effective approach to preventing cultural, linguistic and ethnic divisions as well as to enabling people to deal with different identities. In promoting intercultural dialogue and cultural diversity, media, NGOs, cultural networks and platforms have an important role to play in fostering respect and sharing of common values.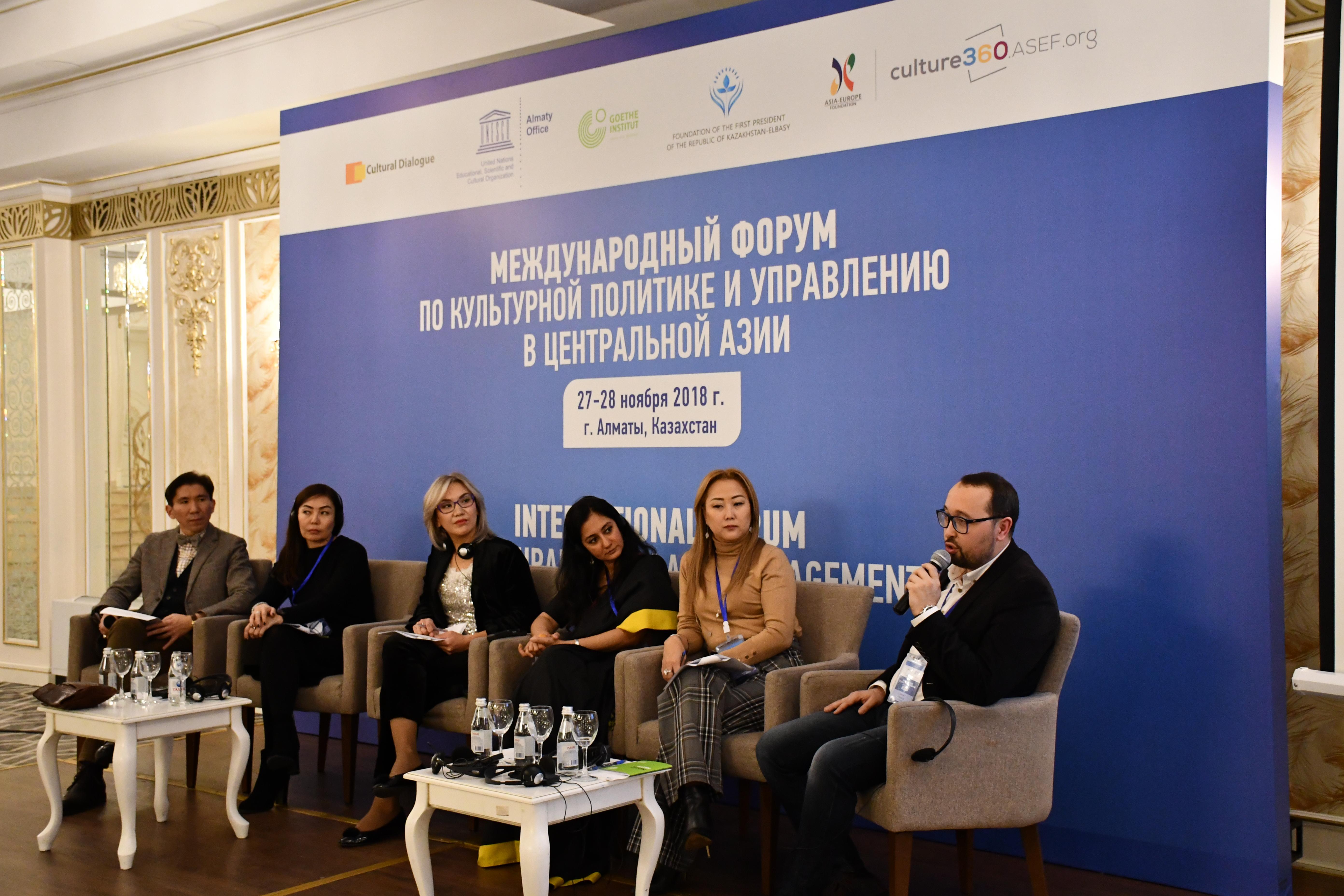 The Central Asian Forum on Cultural Policy and Management that we organized last month in Almaty highlighted the power of cultural identity as a vehicle for development, poverty alleviation and identity building. The overall objective was to give cultural professionals and managers, small and medium size businesses and emerging talents in CCI sectors (film, music, book, fashion, audio-visual, etc.) in a selected number of developing countries, access to new job opportunities, to channels of trade and production and to sustainable income.
It enabled participants to become agents of change: hopefully, professionals from the CCI sectors will start earning a sustainable and decent income through greater access to production at fair working conditions and to new trade opportunities. The action should enable agents of change to create employment and business opportunities for a wider number, and to expand their social outreach.
There is a limited understanding about the importance and value of the CCI among the local authorities and communities, also about the potential that these industries constitute for income-generating opportunities for local communities.
[VR] What is the role of Governments and public institutions in the region in terms of supporting and developing the creative industries? How about private initiatives? Are there any projects developed jointly?
[JM] Last year in 2017 the President of Kazakhstan announced the New State Programme that is an institutional inter-Ministerial project mainly aimed at reviewing the dissemination of cultural goods and activities and adapting in changing times. According to this Programme that has multi-stakeholder policy-making approach, the Government will do the following:
Revise public policies for the development of culture like the concept itself of cultural policies, the concept of tourism development till 2025 and the Strategic Plan of the Ministry of Culture till 2021, incorporating indicators for qualitative changes.
Synchronize the measures all relevant ministries and governmental agencies in order to support informed policy-making process in regard to cultural and educational programmes, training and evaluation of results and effectiveness of these.
Implement a sound project budget modeling by developing a Roadmap and national passport of each cultural facility by ownership title, financing, etc.
Revise the present remuneration system, to develop standards for payment for cultural researchers and experts and develop new job requirements.
Revise the network of cultural institutions throughout the country looking in particular at eliminating un-balanced infrastructure between cities and rural areas.
According to the new provision law ,regional authorities are to get permission from the State before liquidating a cultural institution.
To ensure 100% digitization of cultural goods, the Government will investment in the libraries and museums to support access to culture.
Develop a digital database of artifacts of Kazakh culture in foreign private collections;
To record the best Kazakh operas and symphonies and implement official record label in Kazakhstan;
- To produce Full HD video materials of the best Kazakh musical culture from classics to contemporary composers;
- To realize projects "Modern Kazakhstan culture in the global world" through multimedia channels;
- To stimulate market of literature, cinematography and animation, film distribution through the introduction of new financial mechanisms.
In Central Asia, this State-led approach has been so far the predominant approach, However, the cultural sector counts several successful examples of private-state partnership projects and partnerships.
[VR]Access to funding and information in the arts and culture sectors are essential to the development of collaborations: were there any interesting examples presented during the Forum?
[JM]The name of the first Central Asian Forum in November 2017 in Kyrgyzstan was "Together Not Apart" which implies being open to dialogue and interaction among cultural industries professionals in the region. The missing comma in "Together Not Apart" indicates that there are no ready-made answers and recipes - the forum should help to find them. The forum established a platform for communication, exchange of experience, where managers from different areas within the culture sector shared knowledge, and inspired each other. This was also an opportunity to hear new useful cases, to find out how colleagues solve similar problems, approach financial issues and implement projects; it was primarily based on practical exchange of experiences.
The 2017 Forum was essential also in reducing the information gap between the countries in the region. I think we were quite successful in that. The Forum brought together 55 arts practitioners directly involved in the management and actively contributing to the implementation of cultural projects: major festivals, theater productions, art exhibitions, auctions, media representatives specializing in coverage, analysis and art criticism of cultural events.
We discussed a wide range of issues of modern art management from the world trends in the development of cultural industries to private creative initiatives. The majority of the participants of the meeting were representatives of the non-state sector, whose activities are supported by our Foundation Cultural Dialogue. All 25 country-specific reports highlighted issues, difficulties and peculiarities of both the legislation and the economics in each country.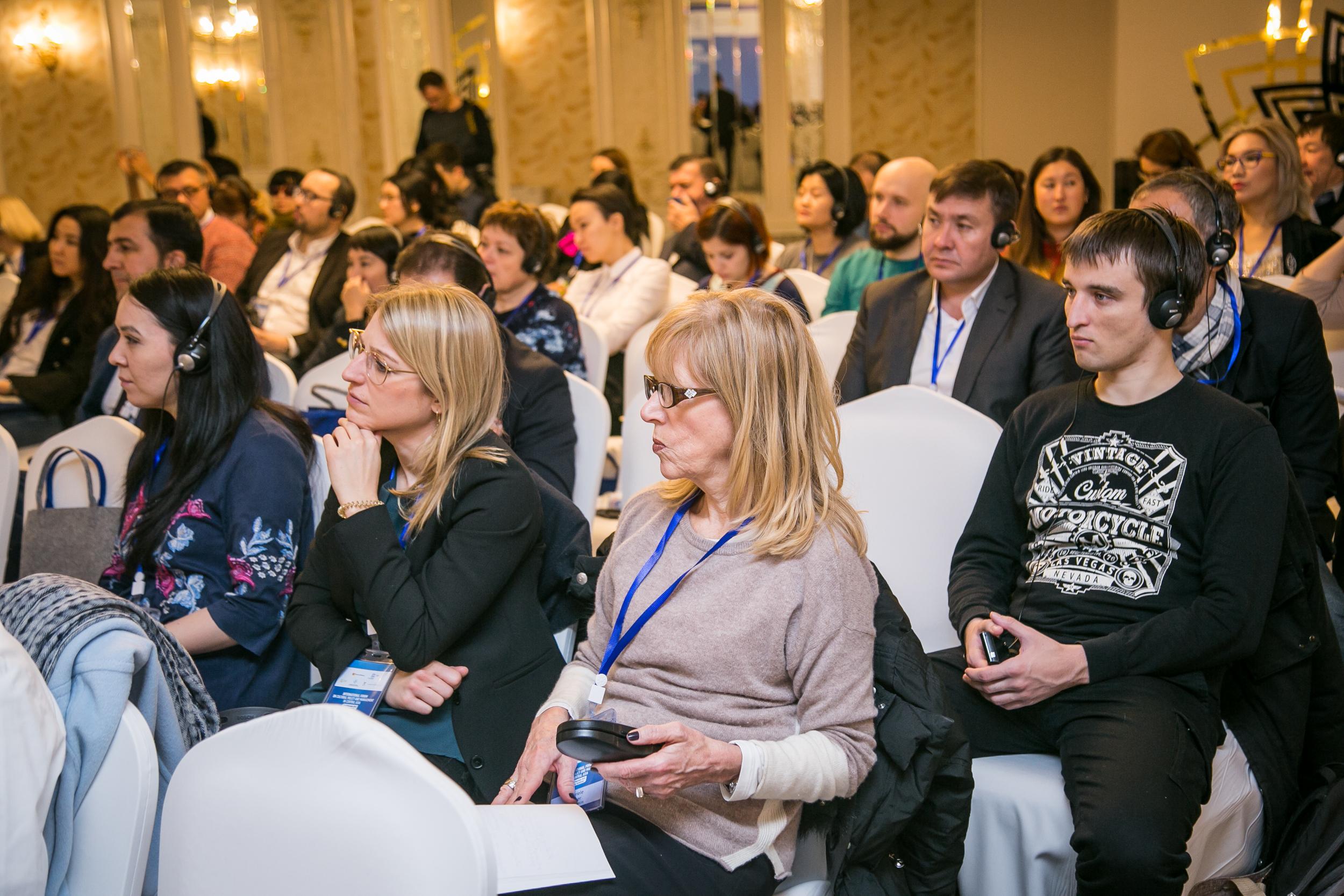 Main recommendations of the 1st Forum of Art Managers of Central Asia, (November 16-17, 2017, Bishkek, Kyrgyzstan)
Creation of an inter-regional network promoting intercultural exchange, exchange of information about art events, educational programs, case studies, acquainting with the experience of management of cultural projects;
Carrying out research in the field of art management and developing on their basis educational programs, including academic syllabus;
On the basis of the development of educational projects of art management, it is recommended to establish interaction between the educational institutions of Central Asia, training the specialists in the cultural sphere of practical oriented:
Develop recommendations to state agencies of Central Asia to ensure the mobility of artists in the region;
Promote the institutionalization of art management in the region by raising the status of the art manager;
Promote the growth of indirect profitability of the service infrastructure through the development of cultural tourism in Central Asia;
Contribute to the formation of an expert community of art curators, arts journalists and art critics;
Thrive to reducing cultural segregation
[VR]How about cooperation outside of Central Asia: is that a reality for arts professionals? Are there any obstacles to international cultural mobility outside of Central Asia?
[JM] To answer your question, I am summarizing below the key highlights from the 2nd Forum in Almaty last month:
Main recommendations of the 1st Forum of Art Managers of Central Asia, (November 16-17, 2017, Bishkek, Kyrgyzstan)
Evidence-based approach in advocating CCI, supported by long-term capacity-building intervention and financial support of experimental projects in the region.
New regional Network Founding an inter-regional network for intercultural exchange, exchange of information about art events, educational programmes, case studies, acquainting with the management experience of cultural projects; Arranging meetings by the sectors of culture, e.g. ethno fashion, ceramics, etc.
Education and Training peer-to-peer mentoring and coaching, business angels from private Asian counterparts, participation in small profile events.
Establish the Central Asian Charter for financing projects from Central Asia on the condition 1+1 to support all cycles on regional level.
Economic and Legal Measures to stimulate market and market players: subsidies, detaxation, tax holiday for galleries, regulations on promotion of culture for tri-sectorial collaboration, preferential trade and SME in culture for job creation. The value of the culture chain like Music Festival, song composers, record studios, sound engineers, light, stage design etc.
Artists Inward and Outward Mobility - develop recommendations to state agencies of Central Asia to ensure the mobility of artists in the region like art residences, no-visa for artists and tours, low visa application fees, long duration visa simplification, support for participation in international culture market, international culture partnership, etc.
Video highlights from the Forum: https://www.youtube.com/watch?v=3ECMHYur7a4&feature=youtu.be
Janna Mambetova is CEO , a public organisation whose mission is to promote the sustainable development of the cultural industry in Kazakhstan through the development and training of art managers.