Museo Negrense de La Salle, Philippines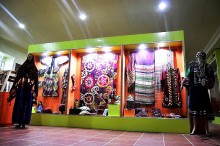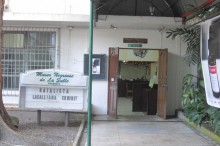 The
Museo Negrense de La Salle
is located within the campus of the University of St. La Salle in Bacolod City, the Philippines. It is a 20-minute ride from both the city's airport and the pier. The origins of the Museum can be traced back to the moment when the University of St. La Salle, through the former University President, Br. Gus Boquer, FSC, offered to be
a repository of the diocesan ecclesiastical objects of the Sacred Heart Seminary
.
The collection of the University Research Institute was then fused with it
, and then came the religious antique collection donated by the Vega Family. It was in 1997 that this repository was officially named Museo Negrense de La Salle.
The museum grew with the generous donations from patrons and donors
who are mostly Negrense (i.e. from the Island of Negros, where Bacolod City lies) and whose families had been in one way or another, connected with the University of St. La Salle. In 2011, University President and Chancellor, Br. Raymundo Suplido, FSC, led the inauguration of the
Jose Garcia Montelibano Textile Arts Center
,
the biggest international folk textile collection in the Philippines
. Named after the father of the donor, Miss Mara Montelibano has painstakingly collected the artifacts from the sources themselves. This collection includes
over 1000 handmade textiles and other articles from 54 countries
. Other contributions include the following:
The Ledesma Collection, illustrating Visayan piety and devotion to the Child Jesus, with images of the Sto. Nino enshrined in "urnas" or traditional mini-altars from the island of Bohol, among others.
The Vega Collection, which highlights periods of history focused on Negros and Western Visayas, including the porcelain from Chinese traders, images of saints made by Filipino, books in Spanish and Latin, etc.
The Esteban Collection, which includes antique and contemporary religious art, including ivory and wooden pieces from different periods.
The Velayo-Javelosa Collection, including Lladro pieces, and artworks depicting the styles of the Orthodox Church with items from Eastern Europe and Turkey.
The Puentevella Collection, which depicts part of the interior of a house from the Golden Age of Negros, with strong emphasis on the private family altar, a common setting found in most houses during that period.
The
permanent exhibition
of the Museo Negrense de La Salle covers the following themes:
Images of the Past
Story of Weaving
Patterning: Putting design on cloth using colored threads, painting, beads, dyeing, ikat
Patterning through sewing: applique, embroidery, quilting, reversed applique, patchwork
Embellishments
White on white
The Filipino identity through influences on textile
Beads and shells as seen in the African culture
Leathers and feathers
Features the use of gold and other metals
Middle Eastern textile as "endangered species"
View all Asia-Europe Museum Network (ASEMUS) members in the Philippines.