Museo De La Salle, Philippines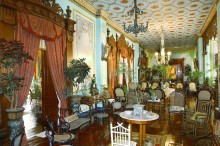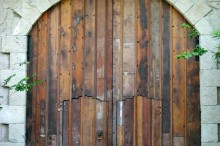 The
Museo De La Salle
is a
lifestyle and decorative arts museum featuring certain aspects of the 19th-century Philippine lifestyle
. It was set up to foster its use in cross-disciplinary learning and growth in an academic environment and with respect to its immediate community. The Museum
building design takes inspiration from the 19th-century Bahay na Bato (stone house)
, a two-storey building with stone, brick and mortar structure at the ground level, and is usually made of wood on the second level. The emergence of the Bahay na Bato marked the remarkable lifestyle of the 19th-century Christian Philippines. A Bahay na Bato was filled with fine furniture and objects to showcase the owner's personal style, affluence and status in society.
Permanent collections
: The Museo De La Salle collection comprises antique family heirlooms such as furniture, decorative objects, as well as fine and applied arts, all displayed in faithfully-recreated rooms. The Museo De La Salle is
a contributor to ASEMUS Virtual Collection of Asian Masterpieces
.
16 pieces
among its thousands of objects are presented as part of the project. These notable pieces, reminiscent of the Victorian era in Europe, represent the fine Filipino craftsmanship in furniture making and design.
View all Asia-Europe Museum Network (ASEMUS) members in the Philippines