Metropolitan Museum of Manila, Philippines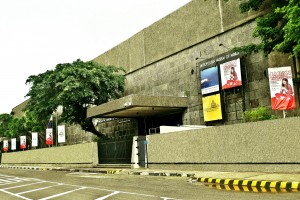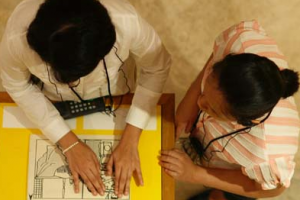 The Metropolitan Museum of Manila is the first Philippine art institution to offer a bilingual, didactic program. It believes in the use of art as a tool in the teaching of excellence, cultural values, and social responsibility.
The MET'S activities span a wide range.  Philippine art exhibitions are curated from cultural institutions, private collections, and the Bangko Sentral ng Pilipinas Art Collection. Foreign art exhibitions are possible with the sponsorship of different cultural offices. In recognition of the value of scholarship, it maintains a strong relationship with the academic community.  The MET has extensive outreach programs in non-traditional venues, both in urban ang rural areas. In pioneering effort to engage private support for public concerns, it has succesfully acquired the encouraging assistance of public and private institutions. The MET has acquired paintings, sculpture and prints, generous donations from Philippine artists, artists' heirs, and private collectors.  They form the nucleus of the first-ever Met permanent collection of Philippine contemporary art, and are exhibited on a changing basis, in thematic shows with varying responsive and education messages. The Metropolitan Museum of Manila will continue its creative and ground-breaking approach to art education programming and museum management.  It will also be constant in the pursuit of its mission-art for all-and to make art count in the lives of those that it touches.
Collection size:
92 artworks - 70 paintings, and 2 -Dimensional works and 22 sculptures and 24 pieces in contemporary prints collection.
Collection:
The museum's collection consists mainly of artworks made by Filipino contemporary artists. The collection grew in hte 1990s when the museum took an active role in collecting some of the more important aritsts of the period such as Ben Abrera, Pacita Abad and so on. It also has prints produced by celebrated 20th century international aritsts like Claes Oldenberg, Jasper Johns and Henry Moore.