Ethnologisches Museum Staatliche Museen zu Berlin, Germany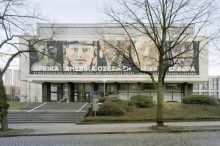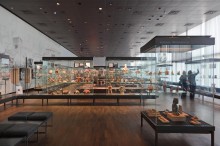 As a product of European appropriation and colonisation of the world, ethnological museums in Europe traditionally reflected an attitude that set Europeans apart from the perceived 'exotic other'. The
Ethnologisches Museum
at the
Staatliche Museen zu Berlin
critically
investigates the legacy and ramifications of colonialism, as well as the role and standpoint of Europe
. Partnerships with the 'source communities' in Africa, Asia, Oceania and America aim to open up the one-sided, Eurocentric approach and allow reflection on one's own position without, however, refuting the European context. The Ethnologisches Museum is
committed to the traditional tasks of a museum – collection, preservation, research and communication –
but also builds on these by focusing on new aspects. Questions related to
cultural heritage and responsibilities
, issues regarding
privilege of interpretation and communication
(multiple perspectives, changes of perspective and multiple voices) as well as
participatory approaches to curating, research and education
are further priorities of the museum. The Ethnologisches Museum continues to expand its collections with contemporary art and ethnographic objects as well as alternative sources such as digital media. In line with the Ethnologisches Museum's education policy, the museum sees itself as
a centre for life-long learning
and believes that its exceptional collections can facilitate both cognitive and sensory experiences. Its goal is to
awaken interest in interaction with other cultures and intercultural dialogue
to foster a global understanding that goes far beyond the Eurocentric viewpoint.
Permanent collections
: The exhibition 'Art from Africa' portrays
developments in African art history
, illustrating the religious and social significance of sculptures and everyday objects, while 'Africa in Berlin' takes a closer look at the manifold relations between Africa and Europe. Archaeological artefacts featured in the exhibition 'American Archaeology' – ranging from painted pottery to stone figures of gods and exquisite gold objects – date from as far back as 2000 BCE and demonstrate the
rich cultural heritage of pre-Spanish cultures in Central and South America
. The exhibition "Myth of the Golden Triangle" shines a spotlight on
ethnic minorities in Southeast-Asia
. Since 2011, the exhibition 'Islamic Worlds' presents
different perspectives of the Muslim experience throughout history
in the context of tradition, religion and modernity. As the largest partner involved in the
Humboldt-Forum
, the Ethnologisches Museum will move its collections to Schlossplatz in the centre of Berlin in the near future with
plans to reorganise and introduce new concepts to the presentation of the museum's holdings
. In this context, p
lease note that the South Seas collection and the collection on the ethnology of North America (Indians/Native Americans) as well as the Junior Museum will be closed from 11

January 2016

. Other sections will follow due to the Museum's relocation plans.
View all Asia-Europe Museum Network (ASEMUS) members in Germany