Five Continents Museum, Munich, Germany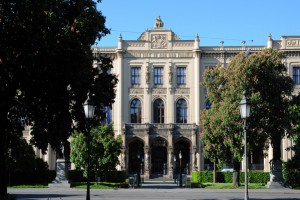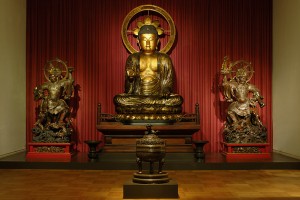 The Five Continents Museum in Munich (formerly State Museum of Ethnology) was founded in 1862 and is the oldest of its kind in Germany. Today it holds about 160,000 ethnographical artefacts and masterpieces of non-European origin. The members of the Wittelsbach family, the Royal Dynasty of Bavaria were the first collectors of ethnographical objects. In 1841 King Ludwig I of Bavaria bought a large collection of artifacts from India and Oceania.
The extraordinary quality of the Five Continents Museum's collections, some 100,000 photographic documents and a library of 100,000 books and 75 specialist journals make it one of the most important museums in the world. The Five Continents Museum has its own facilities for conservation, photography and exhibition technology, an exhibition area of 4,500 square meters and a permanent staff of 60 people. Six curators are responsible for the regional departments. On the second floor are the permanent exhibitions of the Art and Culture of the Americas and of Africa, on the first floor are the Islamic World, Oceania and the Japanese Buddha Hall. A permanent exhibition featuring all aspects of Asian Art is planned in the near future.
 ASEMUS is a platform to present our collections and share valuable information with other experts.
Collection size:
160,000
Collection
: South Asian, East Asian, Central Asian and South East Asian artifacts and masterpieces (archaeological artifacts, ceramics, paintings, metalwork, sculptures, prints, textiles, ethnographica).