Sweden | Norrköping Air | artist residency call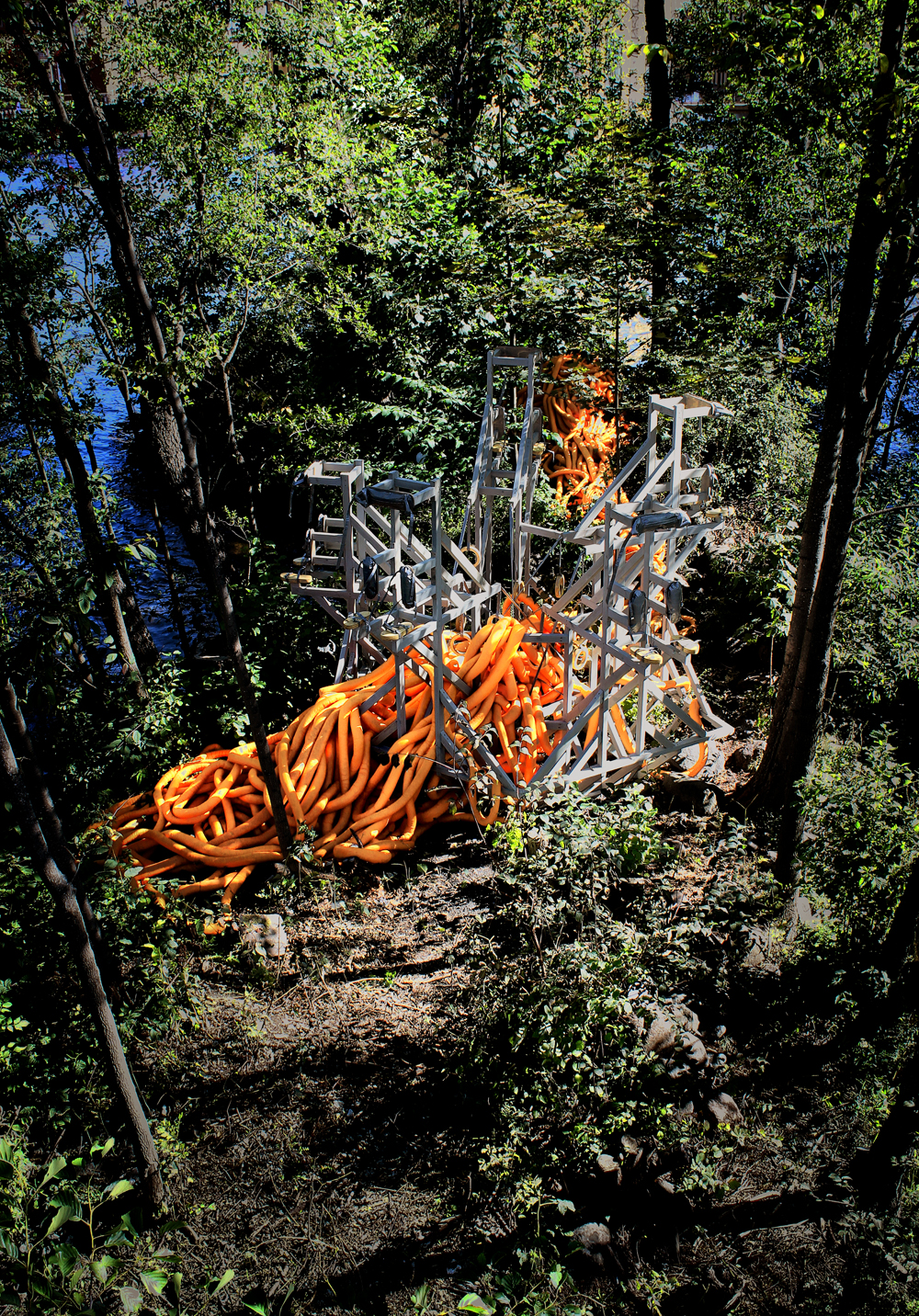 Norrköping Air offers three artists the opportunity to live and work in Norrköping, Sweden from June 1– August 31, 2014. It is the second year that we offer this summer residency to artists from all over the world to develop projects in dialogue with the Norrköping Air team and Swedish institutions.
1. What kind of artistic practice are we looking for?
∞ Norrköping Air focuses specifically on time-based art and process-based practices. We are particularly interested in work that can be presented in public spaces of the urban landscape or work that is site-specific, experimental and challenges or looks for alternatives to existing ideas, forms and norms.
∞ We are looking for projects to be developed in tandem with the other two residents' practices and in dialogue with Norrköping Air's partners in the region.
2. What do we offer?
∞ Each selected resident will receive a 15,000 SEK grant per month for the three months of June, July and August 2014.
∞ We offer accommodation and at least one return ticket to the artist's country of residence*.
∞ We provide access to production facilities at Linköping University (mostly digital) as well as access to other work space(s).
∞ Each successful applicant will have an opportunity to show the work publicly with one of our partners in Norrköping and/or region.
∞ The grant includes a small budget for production and a public presentation.
Norrköping Air puts great value in that the applicant should be willing to collaborate with the local art scene(s) and institutions that the residency is connected to. During the residency, the applicant should develop work that ideally will be shown in the second half of 2014. The residency focuses on collaborations and dialogues with the cultural life of Norrköping including; KSM at Linköping University, Vision Forum, Norrköping Art Museum, Verkstad, Museum of Forgetting, Rejmyre Art LAB and also with individual creators in the region. The residents should be able to present and conduct a seminar/lecture at KSM, Linköping University in conjunction with the residency of public presentation as well as explore the possibilities of collaborating with staff and students at KSM. Currently, a small project budget is available for making and presenting work, but Norrköping Air will actively seek to secure funding for production and find local sponsors and partners for the proposed project.
See website for all other details and how to apply
DEADLINE FOR APPLICATIONS: 7 November 2013
* The residents will be asked to return to Sweden after their residency ends in August to present their work and attend the Vision Forum Autumn meeting. Norrköping Air will cover costs for this if the artist resides in Europe. If an artist is selected from Asia, Australia, Africa or the Americas, Norrköping Air will arrange a solution in dialogue with the resident.
Carousel Image: Organ of Admittance | Natasha Rosling - 2013 Norrkoping Air resident artist