Japan | S-AIR Sapporo Artist in Residence opportunity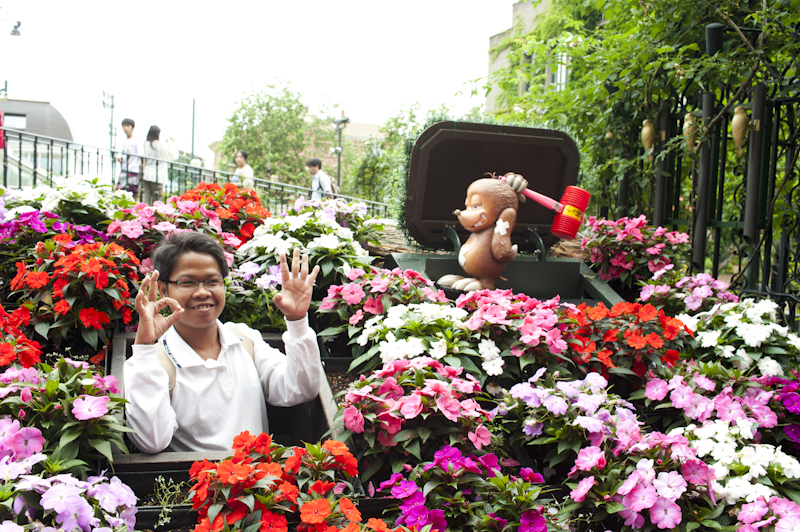 Residency Opportunity 2013 for

international artists to apply for

S-AIR Residency Programme - Frontier- June-August 2013, offering a

60 day programme between early June - mid Aug 2013. Apply by 13 May!

DEADLINE: 13 May 2013 (10am JST)
About S-AIR
S-AIR was established in 1999. Through a  collaborative residency project S-AIR has been building networks with Japanese and international artists as well as art institutions in Japan and overseas. S-AIR has hosted 77 artists in total from 32 countries and regions over the period of 13 years (as of March 2013).

Call for Applications
NPO S-AIR (http://www.s-air.org/)
is offering an opportunity to one artist for a residency up to 60 day in Sapporo, Japan.
S-AIR will provide the successful candidate with the opportunity to learn about Sapporo, Hokkaido and Japan, communicate with local artists and community, and to establish networks and dialogues between Japanese and international artists. Artists who practice in any form of visual and fine art are welcome to apply for this position as long as they meet the requirements stated below.
The candidate will be expected to produce new works experimenting in their own field and present their work in a group exhibition, Travelling Art, opening on 3 Aug ending on 1 Nov 2013 at Sapporo 500m Gallery (Please read the separate document about the exhibition and the requirements). A collaborative work or project within the community is desirable. The visiting artist will also be required to give either a lecture or a workshop during the residency and to provide reports of their residency to S-AIR at the end of their residency and to seek opportunities to share their experience on their return to home country - this could mean an exhibition, a series of presentations or artists talks, or publication of articles, which have to be reported to S-AIR.
Term of the Residency
A period of 60 days between early June - mid Aug 2013 (Exact dates to be arranged with S-AIR)
Areas of Practice
Any practise in the field of fine art or contemporary art, but
you must be able to present an art work that meet the requirements and guideline of the Travelling Art exhibition at Sapporo 500m Gallery
. Please read the attached project brief for the exhibition for the details.
Support
Our support includes:
- Travel costs (up to 170,000 yen)
The travel costs will only be provided in exchange with the receipts and the boarding passes. Any receipt without the date of purchase, the amount of payment, or the name of the passenger will not be accepted.
- Material Fees (up to 100,000 yen)
Material fees will only be provided in Japanese yen and in exchange with the receipts. The participants are strongly advised to bring enough money to cover the initial expected spending ideally for the first month.
- Per diem (3,500 yen)
- Accommodation: a rented private single room, which can also be used as a working space as there is no studio space provided
- Free pay-as-you-go mobile phone rental (call credits are not included) and free mobile wifi access
- Utility bills (water, gas and electricity)
NOTE:
Neither a studio space nor a computer will be provided on this programme. It is strongly advised that you bring your own laptop.
Eligibility
Applicants must neither hold Japanese nationality nor reside in Japan, and are able to exercise a degree of autonomy and self-reliance. The successful candidate must have desire and ability to communicate and interact with local citizens in English or in Japanese.
SEE website for all the other details of how to apply and be quick! 
Applications close on 13 May 2013 (10am Japan Standard Time)