Stockholm Fringe Fest theatre festival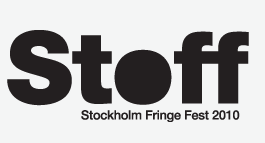 [caption id="attachment_1380" align="alignright" width="265" caption="Stockholm Fringe Fest"]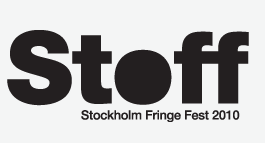 [/caption]

Stockholm Fringe Fest seeking cutting edge performance/theatre artists for launch event 2010
Stoff 2010
is a three day event that aims to support and promote cutting edge theatre making. The fest is foremost focused on promoting artists who have not yet found their feet in the industry however we also welcome submissions from established groups/individuals who promote innovation in their dramatic work.
During
7th–10th October 2010
, artists from Scandinavia and beyond will gather in Stockholm for an explosive three day performance
Fest
at
Stoff
's beautiful venue in central Stockholm.
Stoff
's primary focus is on promoting performance theatre and installation-art. 
Stoff
's wholehearted ambition is to support emerging innovative artists who currently are struggling to develop their work and/or to keep it alive.
Stockholm Fringe Fest will endeavour to shape a central creative platform welcoming artists from all over the world.