Stockholm Fringe Fest | apply for STOFF 2013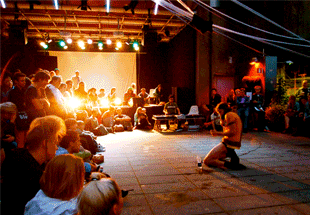 Stockholm Fringe Fest 2013 is seeking cutting edge performance and installation artists. Applications invited for STOFF  in August 2013.
Who can apply?
Stoff is a festival that aims to support and promote cutting edge theatre and performance making. Stoff is foremost focused on promoting artists who have not yet found their feet in the industry however we also welcome submissions from established groups/individuals who promote innovation in their artistic work.
Spread the word - here is an artist call
pdf
or
picture
Stoff 2013 will take place 21 - 24 of august on outdoor and indoor stages in central and metropolitan Stockholm.
Artists will get the opportunity to showcase their talent in front of a new audience, meet artists from around globe and partake in (or lead) workshops related to their craft.
A special
Young Stoff
stage will be dedicated to younger artists in between the ages 15-25 years of age. See the Young Stoff tab.
Application deadline is february 2nd 2013