Southeast Asian filmmakers grants 2023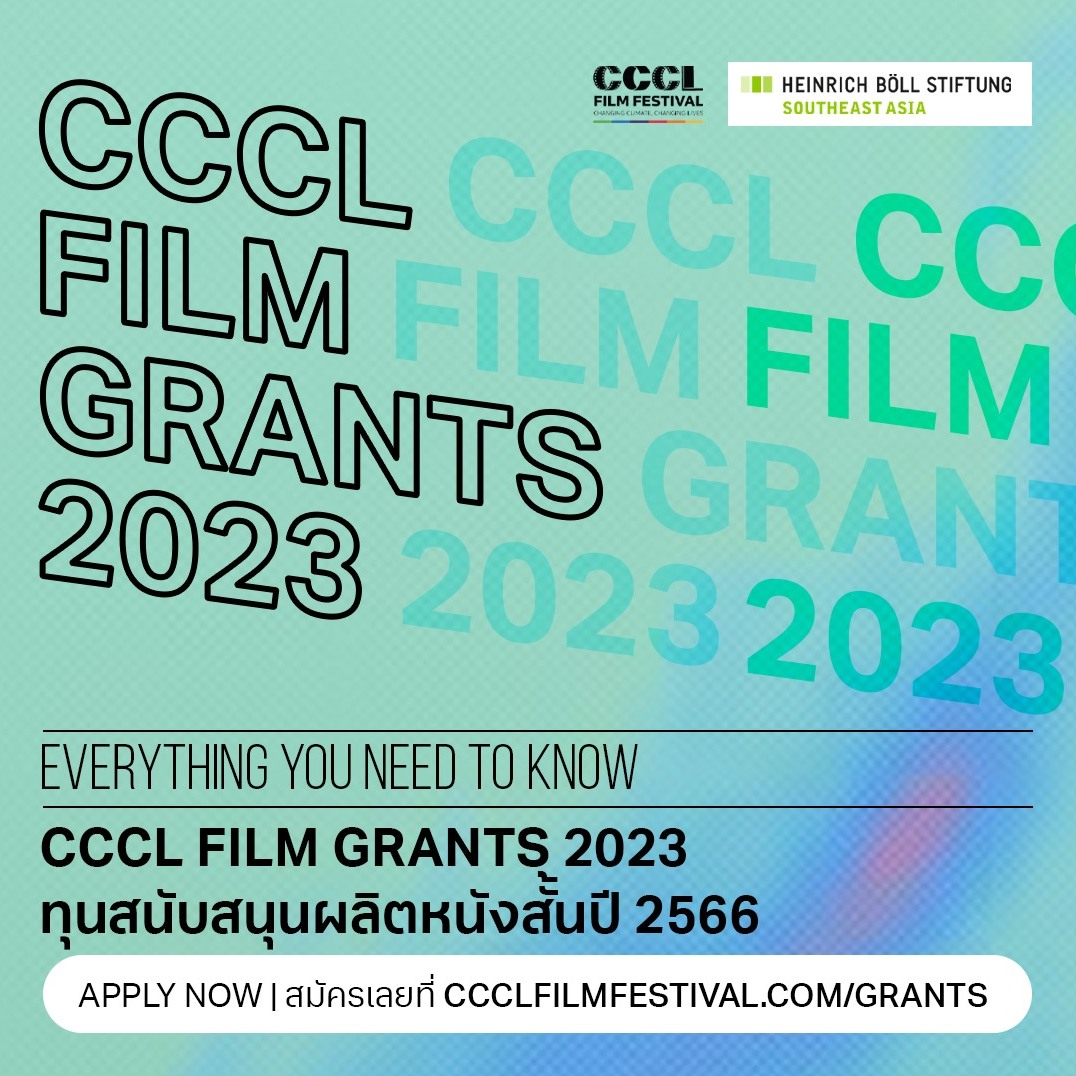 The Changing Climate Changing Lives (CCCL) Film Festival is calling for proposals from emerging filmmakers living in Thailand and Southeast Asia for their film production grants. The final works will be considered for the 4th Annual CCCL Film Festival in February 2024.
The programme aims to identify and nurture new talent who present exciting ideas on a film about climate change impacts, adaptation, mitigation, and sustainability. With climate change impacts posing more challenges to habitat, health, agriculture, and employment, CCCL Film Festival wishes to encourage Southeast Asian youth and others to raise awareness about climate change issues through the power of film.
Sample of climate topics includes:
Water security, Food security, Biodiversity, Impact on wildlife, Sustainable agriculture, Gender-based violence from the impact of climate change/environmental impacts or natural disasters, Renewable, low-emission energy for the poor, Sustainable mobility/transport, Innovative/transformative technology solutions, Nature-based solution, Community empowerment (local specific or population groups), and Roles of children, youth, women, and underrepresented, vulnerable/affected groups.
The total length of a complete film must not exceed 15 minutes and must be completed by 30 November 2023.
What is offered
The programme offers production grants of up to 30,000 THB per project.
CCCL will select 10 projects to participate in the programme, which will offer a climate consultation (per request) and feedback session.
Eligibility
Applicant must be a resident of Southeast Asian countries: Brunei Darussalam, Myanmar, Cambodia, Timor-Leste, Indonesia, Lao PDR, Malaysia, the Philippines, Singapore, Thailand and Viet Nam.
Young filmmakers in ethnic minority communities or rural areas affected by climate change are highly encouraged to apply.
Applicants must be a director and/or a producer of the film.
Applicants may not have experience in producing a short film before.
CCCL Film Festival grants application guidelines
Deadline: 23 July 2023