Thailand | Changing Climate, Changing Lives Film Festival 2024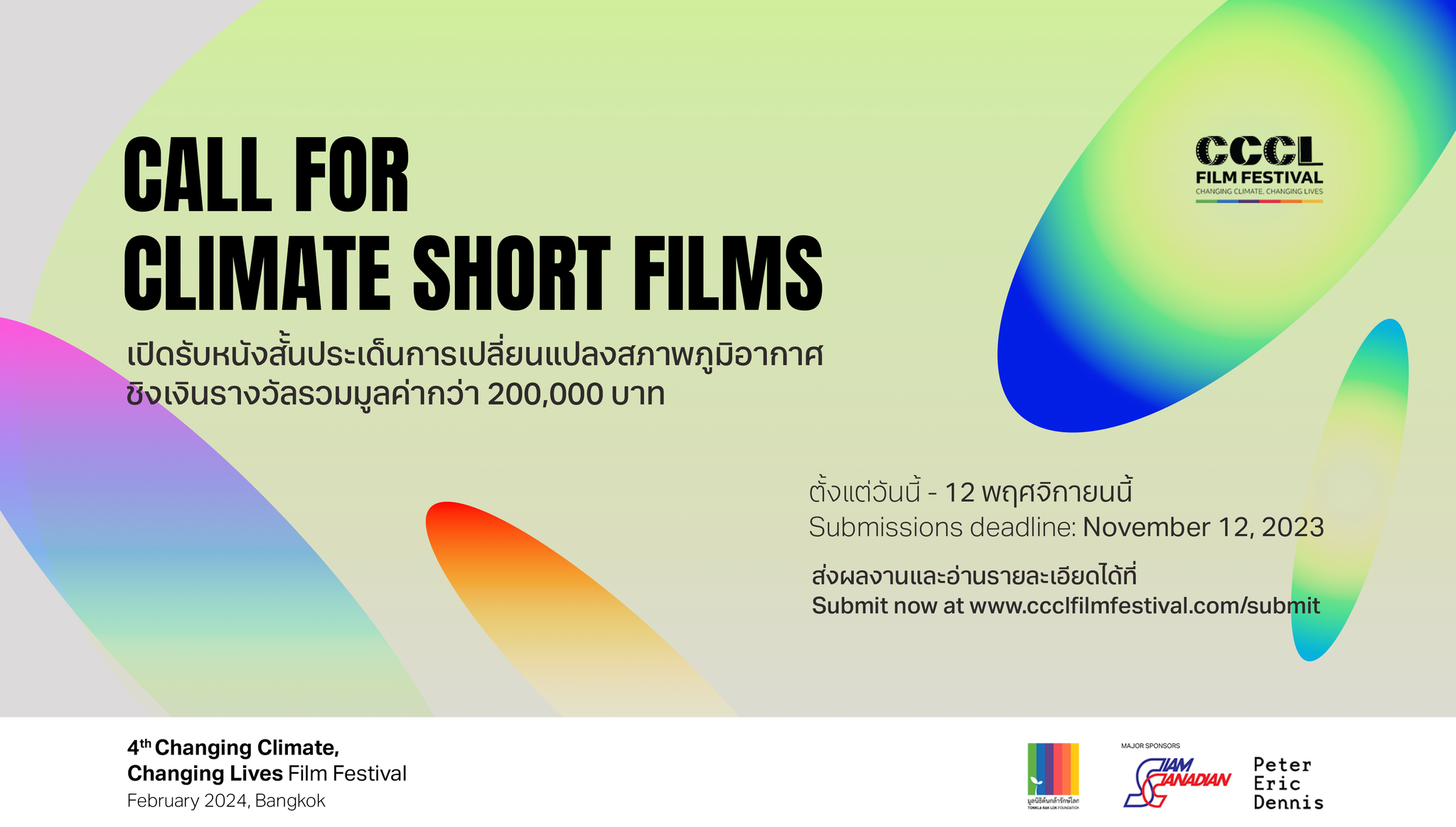 Changing Climate, Changing Lives (CCCL) Film Festival, 15–18 February 2024, is calling for fiction, documentary, experimental and animated short films from filmmakers based in Asia.
CCCL is the first film festival on climate change in Thailand, which empowers local communities and brings young and diverse artists, environmental professionals and audiences together to celebrate films about climate change.
This year's festival will take place in person in Bangkok 15–18 February 2024, comprising of film screenings and talks. A collection of titles will be made available for online viewing a week after the festival. Ideal projects are those with a fresh voice, vision, and point of view telling impactful stories about climate change. CCCL Film Festival may contact the filmmakers for permission to exhibit their films at the online festival and CCCL Film Tour events that take place after the festival.
All films must be up to 15 minutes long and selected films will be eligible for the Youth Jury Award, the Audience Award, and the Young Filmmaker Award for filmmakers under 25 years old.
Awards
Grand Jury Prize: 50,000 THB
Jury Prize: 30,000 THB
Special Mention: 15,000 THB
Youth Jury Award: 20,000 THB
Audience Choice Award: 20,000 THB
Young Filmmaker Award: 20,000 THB
Deadline: 12 November 2023