Asia-Europe Cultural Festival: 2023 | Highlights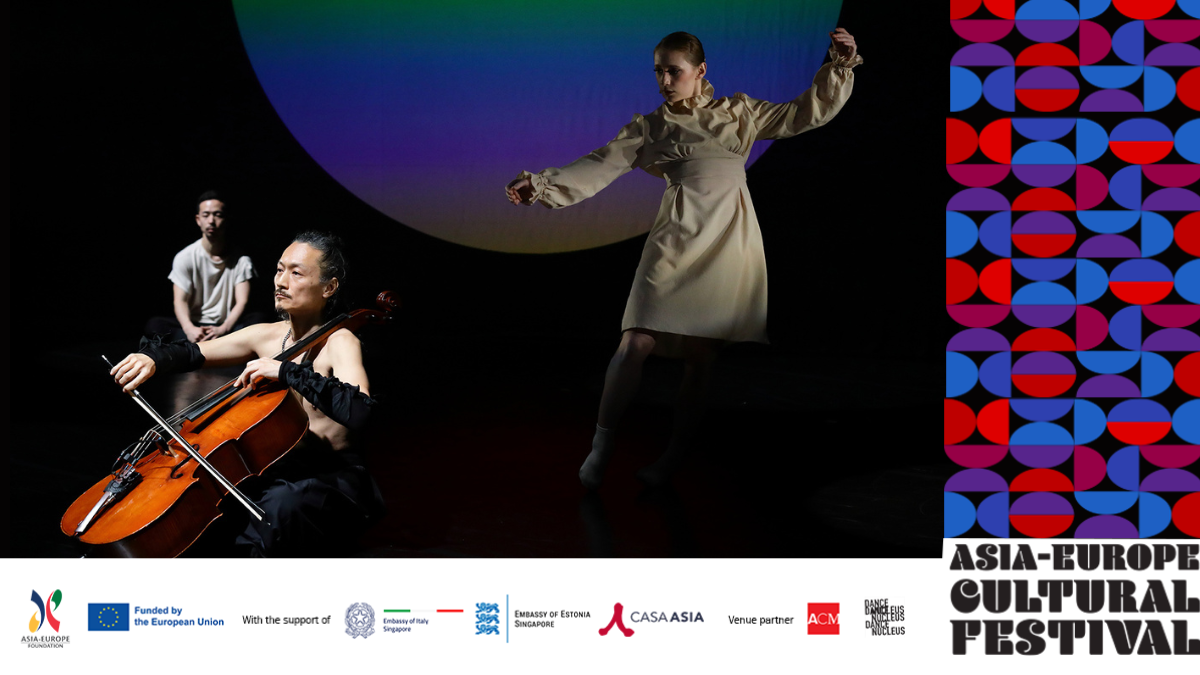 The Asia-Europe Cultural Festival, a celebration of the vibrant cultural tapestries of Asia and Europe, made its debut in Singapore from 22 October to 1 November 2023.
Organised by the Asia-Europe Foundation (ASEF) with the support of the European Union, this year's festival is a testament to the power of art in transcending borders and fostering dialogue. Audiences in Singapore had the opportunity to immerse themselves in a diverse range of artistic expressions, including dance, film, photography, and music, with artists from Italy, Malaysia, Cambodia, France, Estonia, Japan, and Singapore.
Since 2018, the Asia-Europe Cultural Festival has showcased the rich tapestry of cultural exchanges between Asia and Europe, celebrating artistic collaborations, fostering dialogue, and igniting connections between two continents known for their diversity and creativity.
The festival kicked off on 22 October at the Asian Civilisation Museum with the Singapore premiere of the documentary film, The Perfect Motion, directed by French filmmaker Xavier de Lauzanne. The film tracks the creation of a production by Cambodia's royal dancers called "Metamorphosis", and the history of the Cambodia Royal Ballet since 1906. Bringing Asian and European perspectives together, the film underscores how the the unique artistic expression of the Royal Ballet gradually became key in reconstructing and rebuilding Cambodia's national identity. The screening was followed by a live dance performance from the Princess Buppha Devi Dance School. Xavier, along with HRH Prince Tesso Sisowath, Director of the Princess Buppha Devi Dance School, also participated in a lively post-show discussion with the audience after.
| | |
| --- | --- |
| | |
| 1. Audiences experienced the elegance of a traditional Cambodian dance performance, Preah Thong Dance after the screening of The Perfect Motion © Asia-Europe Foundation | 2. Post-screening conversation with Xavier de Lauzanne, filmmaker of The Perfect Motion and HRH Price Tesso Sisowath, Director of the Princess Buppha Devi Dance School © Asia-Europe Foundation |