Singapore International Film Festival 2019 - call for entries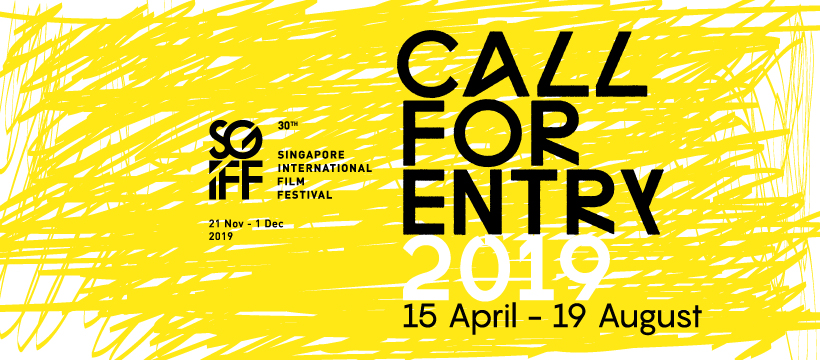 The 30th Singapore International Film Festival / SGIFF Call for Entry is now open: inviting entries for Feature and Short Films, Southeast Asian Film Lab and Youth Jury & Critics Programme. Film entries and Film Lab is open to SE ASIAN filmmakers (see eligibility conditions), the Youth Jury programme is for Singaporean students.
All entries must be submitted by 19 August 2019, 6pm (GMT+8).
Feature Film & Short Films
The Festival will consider films that are at least a Singapore premiere, have not been broadcast on TV nor made available on the Internet, and completed no earlier than 1 June 2018. Only Asian feature films and Southeast Asian Short films may be submitted for Festival consideration.
EARLYBIRD SUBMISSION (no fee) until August 4th
SGIFF Southeast Asian Film Lab
Open to first-time feature filmmakers from Southeast Asia, the six-day lab explores Southeast Asian stories for development into feature length screenplays. It includes masterclasses, networking opportunities, individual consultations, and an industry pitch for the most promising project prize.
SGIFF Youth Jury & Critics Programme
Open to post-secondary students in Singapore, this programme aims to nurture a new generation of critical writers on Asian cinema. Participants will learn the significance of Southeast Asian works, the benefits of film theory and close readings of films, different interview approaches; as well as write for the Festival's Live online film journal, Youth Meets Film. The Youth Jury will also vote for the Youth Jury Prize-winning film.S