Singapore International Film Festival | submissions & Labs calls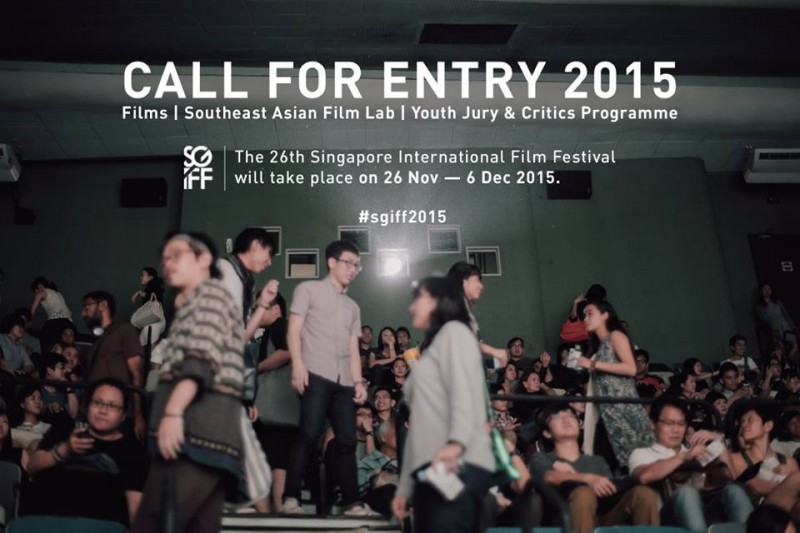 Calls are open for the 26th Singapore International Film Festival (SGIFF).  International call for film submissions for the festival and SE Asian film writers/directors invited to apply for the South East Asian Film Lab. Students based in Singapore may apply for the Youth Jury and Critics programme.
The Festival will consider all feature films and Asian short films that are at least a Singapore premiere, and have not been broadcast on TV nor been made available on the Internet, and completed no earlier than 1st January 2014. Please fill up the submission form and make sure that you read the Film Submissions Information which contain the Regulations & Guidelines and Frequently Asked Questions.
Eligibility:


Films must not have been broadcast on TV, made available on the Internet or screened in Singapore in any way prior to the Festival.


Films must at least be a Singapore premiere. Priority will be given to World and International premieres.


Films must have been completed no earlier than 1 January 2014.


Feature film entries may be from any country/countries of production.


Short Film entries must be from Asia.


Deadline 21 August


Applicant must be a Screenwriter and/or writer/director of at least 2 short films that have screened in international film festivals.


Applicant must be of Southeast Asian nationality or origin.


Applicant must not have made a feature length film before.


Project submitted should still be at an early stage, and have not been developed beyond a first draft screenplay.


If you have submitted a project for a prior edition of the Film Lab, the application should display a development from the previous application.


Deadline: 21 August


Keen interest in films from Southeast Asia


Basic knowledge of film theory and critical writing


Current student in a post-secondary educational institution


Based in Singapore


Deadline: 21 August