Seoul | MMCA international artists / researchers residencies call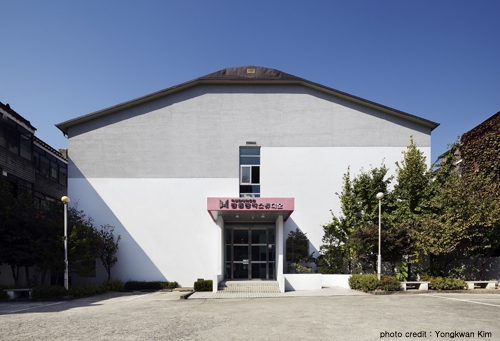 MMCA Residency run by the National Museum of Modern and Contemporary Art, Seoul, Korea (MMCA), offers an open call for the International Artists/Researchers Residency Program 2018.
MMCA is now receiving prospective applications from artists and researchers working in diverse artistic practices, and conducting professional research projects. The programs will provide those participants with the opportunities to engage in creative exchanges with prominent art professionals and various residency programs including exhibitions, open studios and other cultural events in a supportive environment.
Residency Venue
: MMCA Residency Changdong [image above]
(257 Deongneung-ro, Dobong-gu, Seoul, Republic of Korea)
● Application Period
: Monday, 4 September ~ Friday, 29 September, 2017
(Online application is available from Monday, 18 September)
● Calling for the following two residency programs:
1) International Artists Residency Program 2018
2) International Researchers Residency Program 2018
※ Please note that applicants are
not allowed
to make dual applications by applying for both programs.
1) International Artists Residency Program 2018
Residency Period: 3 months
Discipline: Visual Arts
Number of Artists: 1 Artist for each term/3 Artists in total
Supports: Provided with a live-in-studio with a single room,
Monthly grant 1,000,000 KRW (approx. 890 USD) per month as the full support fund of total 3,000,000 KRW for the entire residency period
2) International Researchers Residency Program 2018
Residency Period: 3 months
Research Areas: Asian art in the 2nd half of the 20th Century, Contemporary Asian artists
Number of Researchers: 4 researchers in total
Supports: Provided with a live-in-studio with a single room,
Monthly grant 1,000,000 KRW (approx. 890 USD) per month as the full support fund
of total 3,000,000 KRW for the entire residency period
See website for how to apply - deadline: 29 September 2017