Korea | Asia Pacific Artists Fellowship Residency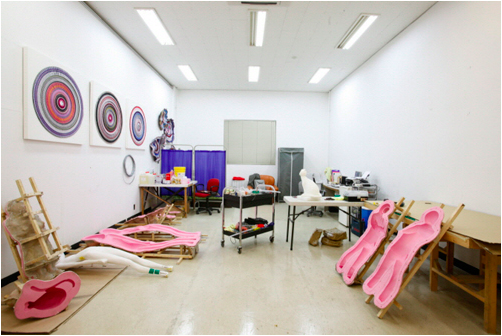 Asia Pacific Artists Fellowship Residency Program 2012 at the National Art Studio (Changdong), Korea -
call for applications from visual artists from Asia-Pacific countries for a 5 month residency in Seoul.
 Closing date for applications
: postmarked by October 4, 2011
Discipline
: Visual Arts
Residency period:
February 1 ~ June 27, 2012(5 months) ; July 1 ~ November 27, 2012(5 months)
Origin of candidates
: All Asia Pacific regions of the world (Afghanistan, Armenia, Australia, Azerbaijan, Bahrain, Bangladesh, Bhutan, Brunei Darussalam, Burma, Cambodia, China, East Timor, Fiji Islands, Georgia, Hong Kong, India, Indonesia, Iran, Iraq, Israel, Japan, Jordan, Kazakhstan, Kiribati, Kuwait, Kyrgyzstan, Laos, Lebanon, Macau, Malaysia, Maldives, Marshall Islands, Micronesia, Mongolia, Nepal, New Caledonia, New Zealand, Northern Mariana islands, Oman, Pakistan, Palau, Palestinian, Papua New Guinea, Philippines, Qatar, Samoa, Saudi Arabia, Singapore, Solomon Islands, Sri lanka, Syria, Taiwan, Tajikistan, Thailand, Tonga, Turkey, Tuvalu, United Arab Emirates, Uzbekistan, Vanuatu, Vietnam, Yemen)
Language
: English
Grants
: KRW 1,000,000(approx. USD 900) per month
Nature of fellowship
: accommodation; opportunities to show artworks at Changdong Art Studio gallery. The laureates are responsible for trip airfare, their own meals and must provide his/her health & travel insurance.
* Changdong Art Studio does not allow resident artists to share their studio/accommodation with families.
Eligibility on Application
○ Aged between 25 to 45 years old established artists of all Asia Pacific regions of the world
○ Above artists who have not previously participated at Changdong or Goyang Art Residency program
How to apply
:  Please include the following materials only.
1. An application form (download from www.artstudio.or.kr)
2. A copy of passport
3. A brief artist's statement
4. A pre-project report including anticipated outcome during the residency.
5. CV or résumé listing your most important exhibitions, performances, publications, awards and education
6. Portfolio must be submitted in forms of digital image, preferably in CD or DVD containing descriptions of work: up to 10 Still images in "jpg" format, or in "ppt"
For video and/or new media artists
: Please submit a DVD of up to 3 individual clips that are no longer than 5 minutes each; and create a menu on the DVD that lists the clips.
※ A numbered list of the images submitted (or CD/video script) with title, date of work, medium and size. If necessary, a brief (2~3 sentences) description of the work can be included.
Send completed applications to:
Changdong Art Studio (The National Museum of Contemporary Art)
601-107, Chang-dong, Dobong-gu, Seoul, S-Korea [Zip cord: 132-919]
Working and living conditions
: Workshops, exhibition opportunities and public discussions, cultural excursions are offered. Live/work studios with a bed, sharing bath and kitchen, DSL Internet access service etc are provided.
——————————————————————————–
This opportunity came via
Res Artis
(Thanks!)
——————————————————————————-