Korea | MMCA Residency Changdong | call for visual artists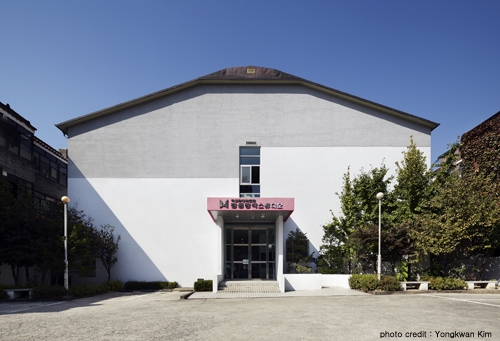 MMCA Residency Changdong, run by the National Museum of Modern and Contemporary Art, Korea, is now receiving applications from visual artists for the International Artists Residency Program 2016.
■ Application period:
2 September ~ 8 October, 2015 (Online application is available from 14 September)
Application Deadline:
18:00 in Korean time 8 October, 2015
■ Genre:
Visual Arts
■ Residency term: please choose only one term
● 3months
- 1st term: 13 January ~ 7 April, 2016 (1 artist)
- 2nd term: 14 April ~ 22 June, 2016 (1 artist)
- 3rd term: 6 July ~ 21 September, 2016 (1 artist)
- 4th term: 28 September ~ 14 December, 2016 (1 artist)
■ Venue:
MMCA Residency Changdong (Seoul, Korea)
■ Nationality:
All regions of the world (except Korea)
■ Eligibility
- Artist who is over 25 years old.
* Only individual artist, not duo or team. Work partner, assistant, spouse and family member are allowed for a day visit only.
- Artist who has not previously participated in a residency program at MMCA Residency (Changdong/ Goyang).
- Proficiency in English is required
* If you are working based in Netherlands, please consider applying for the Mondriaan Fund Fellowship Program 2016
http://www.mondriaanfonds.nl/2015/08/17/open-oproep-mmca-residency-changdon-seoul-zuid-korea/
■ Benefits for selected artists
- Private studio with accommodation space included (free of charge)
- Opportunities for exhibitions at residency gallery
- Professional Advising, seminars and cultural excursions
- Allowance: KRW 1,000,000(USD 900) per month (total KRW 3,000,000 for full 3months resident artists)
* Amount of allowance is subject to change based on one's resident period
■ Artists' responsibilities
- Materials needed for work
- Health and casualty insurance
* Selected artists should submit a copy of insurance to MMCA Residency Changdong. Artists can be rejected without insurance
- Round-trip airfare, meals, living expenses
See website for more info on how to apply.