Lithuania | call for applications - Counterhegemony fellowship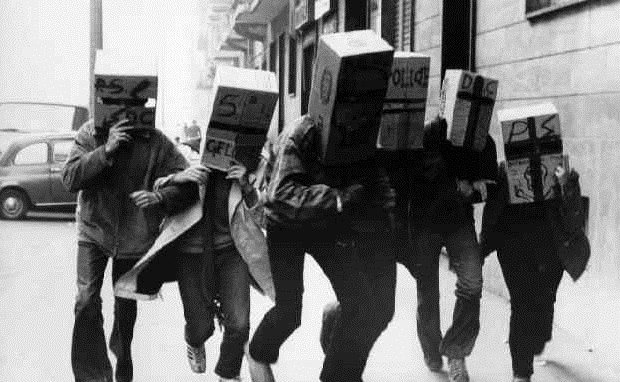 Call for applications for
Counterhegemony: Art in a Social Context,
a 7-week residential artist fellowship programme at NIDA Art Colony in Lithuania. 5-8 artists will be selected for the session, to be held November/December 2014.
Counterhegemony: Art in a Social Context
is a seven-week Artist Fellowship Program at NIDA Art Colony in Lithuania that looks at genealogy, or the epistemic context within which bodies of knowledge become intelligible and authoritative, as a point of departure in art production. It is aimed at any art or cultural production that exists within or in reference to social forms of resistance that coalesce in opposition to hegemonic structures. This could include sculpture, video, installation, public art, site-specific work, interventions, post-studio art, discursive formats, performance, queer/feminist or postcolonial work, and any other cultural production that does not take for granted or erase knowledge of the institutional container which frames art, discourse, and the legitimization of knowledge.
It is comprised of three modules:
(1) A Geneaology of the Participant
(2) Law as Raw Material
(3)  Foucault Lab.
There are two components to the artist residency: one is the artist's individual studio practice. The second is a think tank consisting of readings, presentations, discussions, performances, and text jams related to the three discursive modules, culminating in a group exhibition at the Contemporary Art Centre in Vilnius, Lithuania, the largest museum for contemporary art in the Baltic States and the home of the Baltic Triennial, as well as a public presentation/series of panel discussions (created by artist residents) at the Reading Room of the Contemporary Art Centre.
Five to eight artists will be selected
for the "Counterhegemony: Art in a Social Context" Fellowship Program, each of whom will receive a
600 euro stipend, free housing, travel expenses to and from the NIDA Art Colony, and a small exhibition production stipend.
"Counterhegemony: Art in a Social Context" Fellowship Program will take place from
November 1–December 19, 2014
and is curated by Andrea Liu. The exhibition at Contemporary Art Centre will take place from December 4–21, 2014.
Deadline for applications: September 17 2014
Image:
Autonomia Operaia movement, Italy