Korea | 32nd Chuncheon Puppet Festival - call for puppetry videos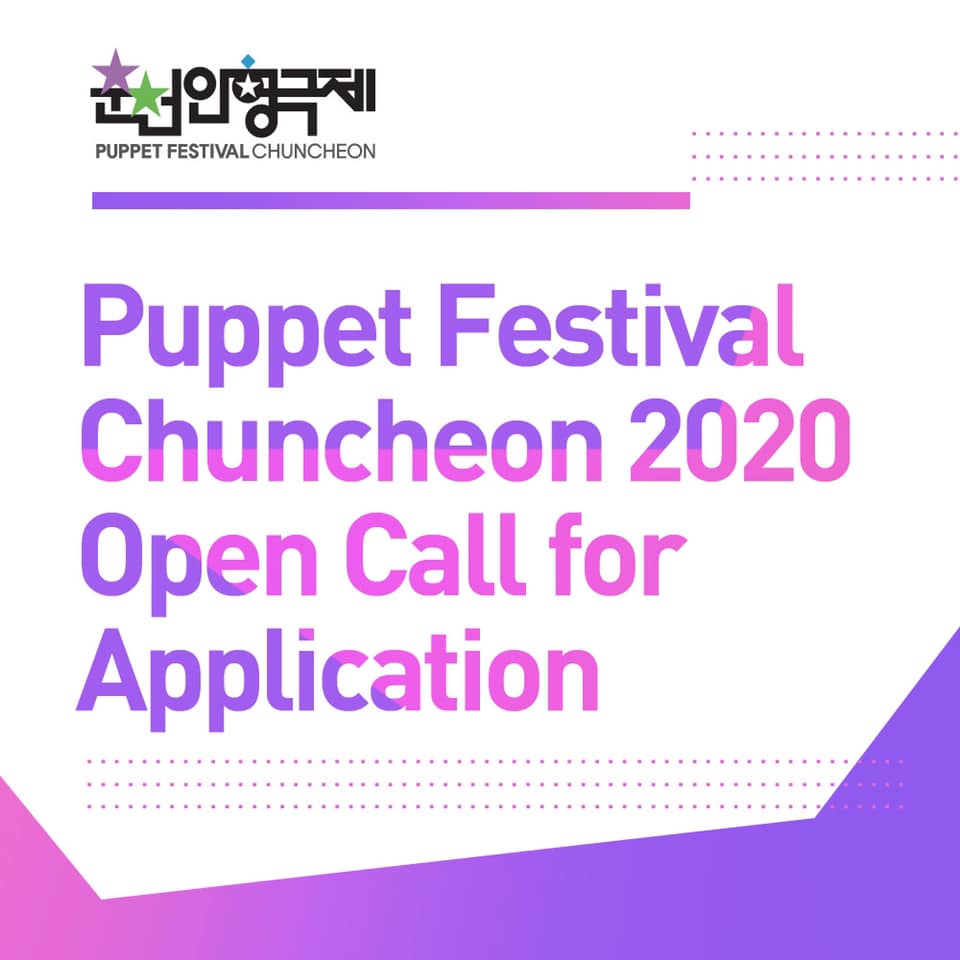 Call for short videos based on creative puppetry/objects for Chuncheon Puppetry International Film Festival. 20 submissions will receive a cash award, with five teams selected for larger cash prizes.
The Puppet Festival Chuncheon is an annual international festival in Chuncheon, South Korea that started in 1989 as Korea's first puppet theater festival.
Performing arts is in a difficult situation due to COVID-19 in 2020. Chuncheon Puppet Festival tried to hold their event this year by conducting disinfection, physical distancing and decentralized opening shows outdoors. However, performing artists and the audience couldn't meet on stage after all, because of the resurgence of the virus in South Korea.
This led them to create a 'Puppetry Film Festival' pursuing a new form of puppetry shows taking advantage of puppetry performances' visual artistic value.
The festival organisers seek creative puppetry/object videos of no more than 3 minute length that can be presented online. Applications are open internationally.
20 submissions will be selected and receive 500,000₩ (~370 EUR), with five teams then selected for prizes of up to 3,000,000₩ (~2200 EUR).
Deadline: 25 October 2020