Singapore | STARVD ART 2020 Art Prize for Emerging Artists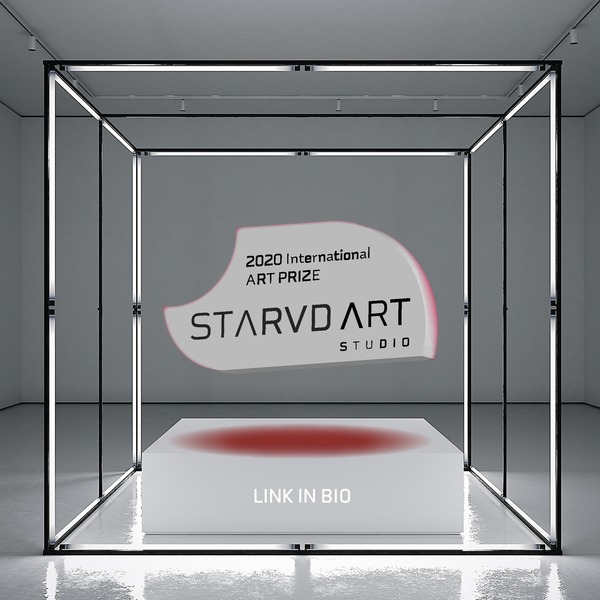 Announcing the STARVD ART 2020 Art Prize, a new Emerging Artist award launched during the time of COVID-19, designed to create a platform of recognition and support to those working to establish or continue their artistic practice in these uncertain times.
The Art Prize program is open to all Emerging Artists* globally (ages 18 and over) and we encourage all Artists working in 2D media - specifically Painting, Drawing, Collage, Print, and Photography (or a combination) to apply.
It will culminate in the opportunity for 30 finalists, including two major award winners (cash prizes) to be part of a Singapore-based gallery and premier online selling show, before the close of 2020.
The focus of STARVD ART is to promote both Contemporary and Fine Art. Importantly the "Start-up" style Art Collective seeks to help further the careers of emerging artists that demonstrate immense talent but as yet have not found broader success. STARVD is using the ART Prize program to seek out global talent to bring their work to the ASEAN market - as well as fostering relationships, and critically, developing partnerships with Global and Asia Pacific based Artists in supporting the promotion and progression of their practice.
Artwork entries are open to current practising Emerging Artists that have developed 2D work (Painting, Drawing, Photography, Collage and Mixed Media) in the past year. The program will be expanded in 2021 to include both sculpture and new media based work. The prize is open for submissions until 20 July 2020. Through a two-stage selection process, 30 finalist and two winners (The Major Award winner and a Peoples Choice Award) will be selected by public vote (for the People's Choice Award), and a panel of STARVD Artists and Curators (for the Major Award) and will have their work exhibited online in a premier selling exhibition, hosted on ARTSY.net (a platform with over 2 million unique visitors each month) in addition to cash prizes and other career promoting services for the remainder of 2020.
Artists registration deadline: 20 July 2020
NOTE: there is an entry fee payable
For entry and details of the Art Prize terms and entry criteria please visit www.starvd.art/art-prize