Ireland | The SPACE Programme residency 2011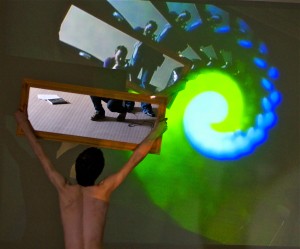 [caption id="attachment_7415" align="alignright" width="300" caption="Patrick Stewart reflecting spiral at The SPACE Programme 2009 pic by Ciaran Bagnall"]
[/caption]
This unique international artists residency offers an opportunity for artists of all disciplines to collaborate, experiment and innovate in an inspiring environment at Castletown House, County Kildare in Ireland.
The Performance Corporation
is proud to announce it is now inviting applications for
The SPACE Programme 2011.
The residency which takes place over a two-week period at Castletown House Co. Kildare is an open-ended process hosted by
The Performance Corporation
. The programme facilitates artists from diverse backgrounds to collaborate and explore their artistic process while removing the pressure to come up with an end product.
The SPACE Programme
will run from 7
th
– 18
th
March, 2011. The chosen participants will receive a stipend of €1,000 for their participation to cover their costs. Participants are selected by a panel of leading arts practitioners following a wide-ranging submission process.
Submissions are welcome from Irish and International practitioners in all disciplines.
Applications are welcome from artists who applied in previous years and were unsuccessful due to the high demand.
The programme has been created by Ireland's
The Performance Corporation
with support from The Arts Council, Kildare County Council, OPW and Irish Landmark Trust.