Ireland | MAKE 2012 residency call for theatre makers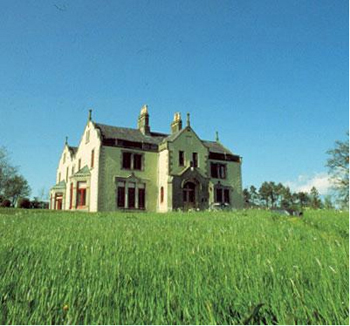 MAKE
is a residential laboratory open to Irish and international participants, where ideas for new theatre and performance works will be developed with the assistance of renowned international theatre artists and dramaturgs.
MAKE takes place at the Tyrone Guthrie Centre, Annaghmakerrig in Ireland - March 10-18 2012.
MAKE has been created for artists looking for time, space and mentorship towards the generation of new theatre and performance projects and is supported under the
Arts Council
's Artist Development Award scheme.
For one week, 15 practitioners will come together at the
Tyrone Guthrie Centre
, Annnaghmakerrig where there will be an emphasis on creating new work with assistance, mentoring and support, rather than learning specific skills or techniques.
Mentorship will be available from three international artists with a wealth of experience in creating new work. Far from promoting a particular method of making performance, they will offer advice and guidance from their experience, without agenda. MAKE is not a training workshop. Artists are free to pursue their own ideas, but the context MAKE offers is one of support and encouragement as well as challenge and critical rigour.
28 Irish and International Artists have now experienced the creative incubation in Annnaghmakerrig and the positive influence of the programme can already be seen in the project outcomes.
http://youtu.be/XHvigf7YTk0
MAKE 2012 will be held in the
Tyrone Guthrie Centre
, Annnaghmakerrig from Saturday 10 March to Sunday 18 March.
WHO IS ELIGIBLE?
MAKE is open to theatre makers with an idea or concept for a performance they would like to develop. MAKE is open to practitioners at all career levels, but will be of particular benefit to artists with an interest in contemporary performance practice. Make is open to artists exploring a variety of dramaturgical models in their work, including but not limited to devised work, documentary theatre work, text-driven work using found or fragmentary texts or new writing that seeks to experiment with form.
HOW CAN I APPLY?
Applicants should apply with a CV or biography (including two references),  detailing their experience, and by completing the
application form
. The deadline for applications is 5pm on
Friday 13 January
 and they should be emailed to
theatreforum(at)ireland.com
.
It is possible for two people to apply with one project. Both individuals should complete an application form.
INTERNATIONAL BURSARIES

Five of the fifteen places are reserved for international artists from outside Ireland. Writers, directors and theatre makers from all backgrounds and levels of experience are welcome. The arrangement is that you fund the costs of travel to Dublin. All the other expenses such as transport to Annaghmakerrig, the weeks residency and all meals are covered by the organisers. If you have any questions about the programme and would like to discuss it further, please contact
theatreforum(at)ireland.com
.
WHO ARE THE MENTORS?

The mentors in 2012 are: Richard Gregory, Ruth Little and  Florian Malzacher.
Read more
about the programme and how to apply.