Goethe-Institut call for Films Talents II - Voices from Pakistan & Afghanistan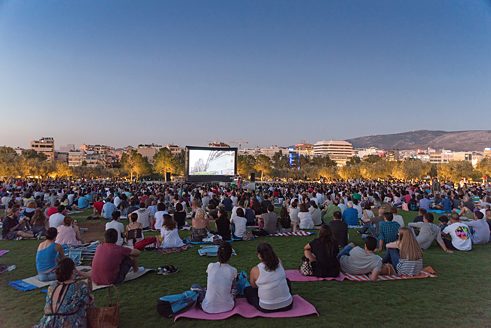 This is a new Open Call from the Goethe-Institut for Proposals for the programme "Film Talents II – Voices from Pakistan and Afghanistan", offering young emerging filmmakers in Pakistan and Afghanistan the opportunity to take part in a mentorship programme for filmmakers through a series of workshops to take place in 2019 and 2020 in Pakistan.

Who for? This Call is open to final-year film, multimedia and art students and recent graduates in these fields who are willing to commit to participating. Applicants must be nationals of and reside in Afghanistan and/or Pakistan. Selected grantees are not restricted in theme or format (feature or documentary film). However, priority will be given to themes of untold stories, that make unheard voices from Pakistan and Afghanistan heard, for national and international audiences.

Selected participants will be provided support for accommodation and travel from Afghanistan and other cities in Pakistan for the workshops in Karachi or in Lahore. The programme will also offer seed funding for short film projects by the selected filmmakers. These projects will be further developed with each filmmaker, under mentorship provided at the workshops. A jury composed of regional and international professionals will choose the successful applicants on the basis of their quality[1], innovation, the relevance of their proposal for the social context of their countries and the expected impact their proposed project could have.
At the end of the programme the successful participants will be supported in making an application to the Berlinale Talents, IDFA and/or similar festivals.

Who by? The Workshop, conceived by the Goethe-­Institut Pakistan in Karachi, will be conducted by award winning filmmakers Sabiha Sumar (Karachi) and Till Passow (Berlin) and a number of mentors, partners and trainers from Pakistan and Afghanistan. They will train the filmmakers on capacities in developing a film project, screenwriting, implementation of the idea, producing a trailer and pitching and presenting their project[2]. The programme focuses on enhancing the career opportunities for young filmmakers both locally and internationally.

When? The workshops will take place in Karachi between October and December and throughout 2020. Each workshop is up to 10 days long.

Timeline of the Call for proposals:
Deadline to send in application: 10th of September 2019 at midnight AFT or PKT.
Possible dates for the first workshop: 07th – 17th of October 2019 (tbc)
The second workshop would take place in November or December (tbc).

All applicants will be contacted until end of September 2019 by email with an answer on their application.

Why? The Film Talents II – Voices from Pakistan and Afghanistan programme is intended to support the professional development and creative production skills of young film makers in Afghanistan and Pakistan. The Goethe-Institut is convinced that young film makers from the region can foster understanding of their local communities both locally and internationally. This programme is designed to help young filmmakers tackle the challenges they face and to bridge a gap between formal education in film and media in Pakistan and Afghanistan and actual production in the field. Through mentoring, this programme will also help young filmmakers develop storytelling methods to engage with audiences and the insights needed to break through to international festivals. In today's world, documentary research and film offer both tools and platforms to connect people through stories. Among the demographically young populations of Pakistan and Afghanistan there is great potential for talent in creative production to address the social issues they see locally. Both countries are home to very diverse communities. There is a pressing need for young people in this region to become aware of the positive possibilities of a diversity of narratives as well as the potential for a wider (international) impact.
The results of the first FilmTalents programme have been exceptional, the organisers produced 40 films and some of them got selected in International Festival like Locarno and they were also mentored for Berlinale and some films got selected by National Geographic as well.