Fukuoka Asian Art Museum | residency programme 2017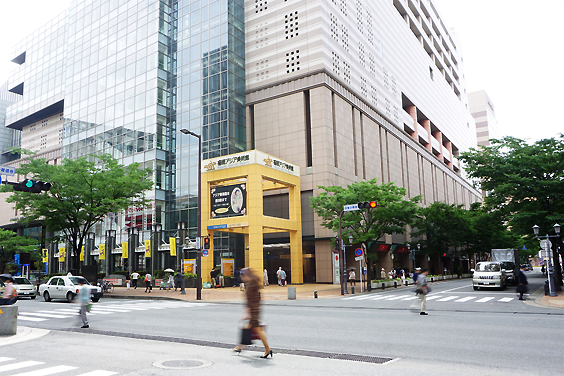 Fukuoka Asian Art Museum, Japan - call for applications for the FAAM Residence Program 2017. Two visual artists and one researcher/curator will be selected from the 21 countries in Asia eligible to apply for the programme.
FAAM residence program 2017.
2 artists and 1 researcher/curator will be selected from 21 countries/region in Asia
. The program will be placing even more importance on "exchange" between the resident artist/researcher/curator and the visitors as well as the local communities through a creative channel of art.
Countries and Regions Eligible:
Bangladesh, Bhutan, Brunei, Cambodia, China, India, Indonesia, Korea, Laos, Malaysia, Maldives, Mongolia, Myanmar, Nepal, Pakistan, Philippines, Singapore, Sri Lanka, Taiwan, Thailand, Vietnam
Residency Periods:
Artists: 11 May to 8 August 2017 (90 days) or 7 September to 5 December 2017 (90 days) Researcher/curator: 5 February to 6 March 2018 (30 days)
Deadline: 15 December, 2016
Read about the
FAAM residents
selected for the 2016 programme
Due to its geographical and historical characteristics, Fukuoka City has served as a gateway to continental Asian culture since ancient times. Today it has assumed a new role, that of a key interactive city for Asia.
Fukuoka Asian Art Museum
opened in 1999, as a part of the city's progressive strategy for interaction with different Asian cultures.
The Fukuoka Asian Art Museum is the only museum in the world that systematically collects and exhibits Asian modern and contemporary art. The works in the collection of the museum are not imitation of Western art or repetitions of traditional works. Instead they seek to overcome the existing framework of art, being made by artists living in 'contemporary' Asia. These artists attempt to acutely express their message in and about this changing world of Asia. FAAM's exhibitions of Asian modern and contemporary art are rich in depth and quality, and wide in scope. They present the originality and charm of Asian art in a way that cannot be experienced in any other museum in the world.
Image: Fukuoka Asian Art Museum, courtesy Asian Beat