Call for Entries | TIFF 2014 | Deadline October 15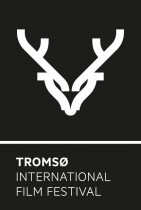 Call for entries is now open for the
24th Tromsø International Film Festival (TIFF)
which will be held
from 13th to 19th January 2014
.
Submissions close on 15th October, 2013. 
The invite is titled, '
Films from the North' 
and is open to documentary and short films program of TIFF 2014.
The participating films must have their subject, director or production connected to the northern regions of Norway, Sweden, Finland, Russia or Canada. 
Films from the North should draw attention to the increasing media activity in the north, and thereby stimulate its growth.
The program is a very popular sidebar at the festival. With 3863 tickets sold in 2013, Films from the North makes TIFF the largest audience festival for shorts in Norway. The Tromsø Palm (Tromsøpalmen) is awarded to the best film in competition, along with a prize of 5000 Euro to the film's director.
Read more about Films from the North, guidelines and find submission form here!