Submissions | Transilvania International Film Festival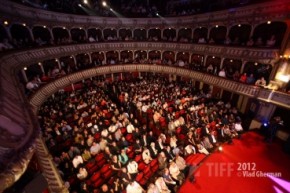 Submissions for the 12th edition of
Transilvania International Film Festival – TIFF
, which will take place between May 31 – June 9, 2013 in Cluj-Napoca, are now open.
TIFF is organized by Romanian Film Promotion. Founded in 2002, TIFF is the first international feature film festival in Romania. During the past 11 years, TIFF has become a well-known brand in Romania, not only due to the outstanding films screened every year, but also for the effective organization, sparkling atmosphere and density of events, from seminars, workshops and panels to concerts and parties. 
The 241 films screened during the 2012 edition attracted over 67.000 viewers.
TIFF's main intention is to promote the cinematic art by presenting some of the most important films of the moment – films that reflect both originality and independence of expression –, as well as lesser known forms of film language and recent trends in the young culture.
Producers or Distributors, who hold the screening rights for the films can apply to the festival via filling out the online entry form along with sending the printed version together with a DVD screener and a synopsis fir the film to the festival headquarters! There is no entry fee for applicants.
Deadlines for application are February 15, 2013 (for films submitted for the official competition and the Shadows and the Shadows Shorts sections) or March 15, 2013 (for films submitted for the Romanian Days short and feature films competitive subsections).