from - to
08 May 2014 - 09 May 2014
Sydney | REMIX Summit | early registration advised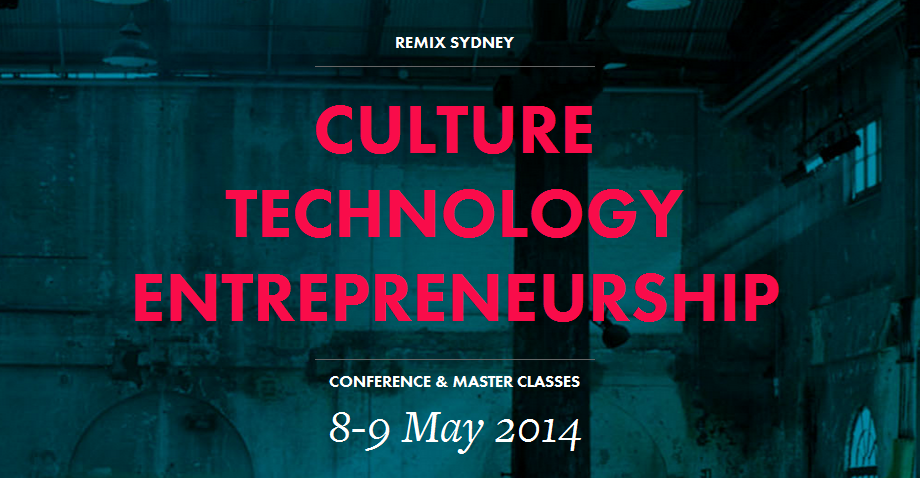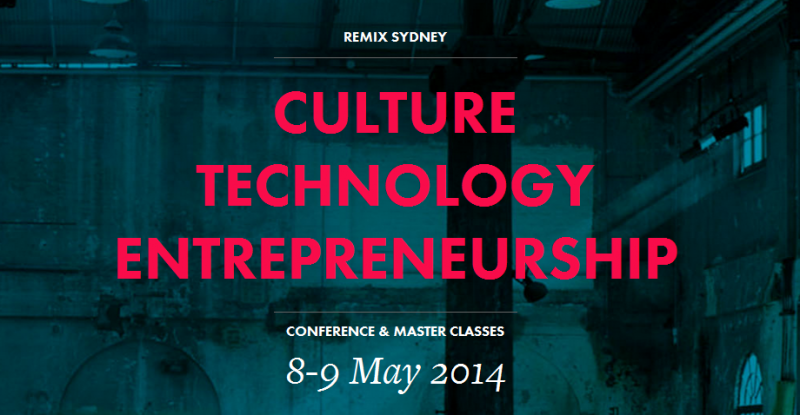 Early registration is advised for the first global REMIX Summit, to be held on 8 - 9 MAY 2014 AT CARRIAGEWORKS, SYDNEY, Australia. Explore the intersection of Culture, Technology and Entrepreneurship alongside nearly 2,000 global creative leaders. •
REMIX goes global! First stop Sydney
• Follow up to the sell-out 2013 summit at Google Town Hall, London
• Over 75 inspirational speakers including Google, Vice, Buzzfeed
Join nearly 2,000 global creative leaders at REMIX Sydney at our biggest event yet; part of a unique series of international summits in leading creative capitals including New York, London and Sydney exploring the intersection of Culture, Technology and Entrepreneurship. REMIX brings together thought-leaders and decision makers from across industries to tackle the big ideas shaping the future of the cultural and creative sectors.
Remix brought together a host of people and projects pioneering real change across culture, entrepreneurship and technology. It was both exhilarating and incredibly useful, with inspiring ideas and speakers who really had something new to say, and delegates I couldn't wait to talk to.   Sian Brittain, Barbican Centre, London
Conference Day 1:
Inspirational talks, debates and panel discussions from cultural leaders, corporate directors, technologists and entrepreneurs. Topics include Digital Culture, The Rise of Creative Capitals, Building Big Ideas and Passion Branding.
Conference Day 2:
More inspirational talks, debates and panel discussions addressing the big issues facing the cultural sector. Topics include the Content Revolution, Growing the market, Building Creative Businesses and The Future of Partnerships.
Earlybird ticket rates for REMIX Sydney run till 28 March