from - to
27 Sep 2012 - 04 Oct 2017
REMIX Culture Technology Entrepreneurship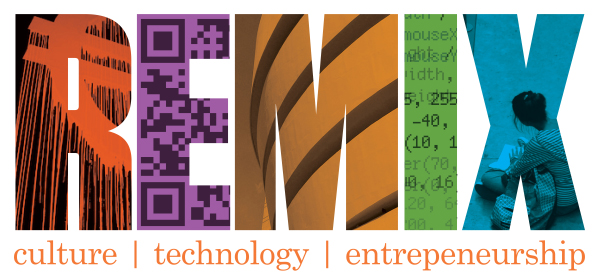 REMIX is a Global Summit on Culture, Entrepreneurship & Technology. The conference brings together thought-leaders and senior executives from cultural organisations, the technology sector, entrepreneurs and global brands for a day of innovation, learning and knowledge exchange.
The event is structured around
five areas
: 1.
BIG IDEAS
at the nexus of culture, technology and business: What are the emerging opportunities and challenges for arts and business leaders alike? How can new revenue streams be created for financing cultural excellence alongside public funding? 2.
FINANCE & BUSINESS MODELS
– How do we finance and execute Big Ideas within the realities of financial limitations, organisational structures and disparate attitudes? What collaborations, structures and resources will enable us to turn ideas into reality? 3.
GROWING THE MARKET
– What creative new approaches to customer engagement strategies are on the horizon? 4.
CULTURAL CONSUMPTION
– In online, offline and the space between, what emerging distribution channels can we utilise to satisfy multi-channel consumers? 5.
FUTUROLOGY: WHAT'S NEXT?
– With briefings from leading trend analysts, what does the near future hold for virtual access, policy and commercial income generation?
REMIX, London has been created by the cultural entrepreneurs behind CultureLabel.com
– Peter Tullin and Simon Cronshaw with help from Florian Wupperfeld. CultureLabel.com is an online marketplace for art, accessories, homeware and gifts, made up of over 600 leading global culture institutions such as the Tate, British Museum, Château de Versailles, Warhol Estate, New Museum NYC, Saatchi Gallery and the V&A. Peter and Simon are also authors of
Intelligent Naivety
, a handbook for would-be cultural entrepreneurs who actively create new commercial opportunities with a range of cultural organisations. You can download Intelligent Naivety as an eBook here free of charge. Previous CultureLabel events included MobileCulture which featured speakers from Wired, O2, Vodafone, Penguin, Nokia, British Library, SKY and National Gallery.
Source: Culture Label