Second Sino-European Summit at Beijing Music Festival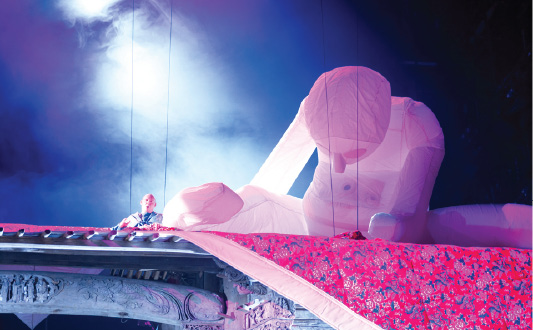 [caption id="attachment_6966" align="alignright" width="426" caption="Semele: a production initiated by KT Wong Foundation and co-produced with Théâtre Royal de la Monnaie, Brussels. Performed at the 13th Beijing Music Festival."]
[/caption]
At the Beijing Music Festival in October, cultural leaders from Europe met to assess the state of Europe-China cultural relations at a summit organised by the
KT Wong Foundation
and Phoenix TV.
Two reports of the summit are published by participants:


Sir Nicolas Kenyon, Managing Director of the Barbican Centre in London reports in The Guardian.


Charles Fabius, Consulting Producer at the Guggenheim reports in The Huffington Post.


The Second Sino-European Summit, on the theme of  "Performing Arts -- a creative future" was organised during the 13th
Beijing Music Festival
. Top leaders in the performing arts from Paris, London, Berlin and Salzburg sat down with Chinese cultural officials, theatre managers and artists to assess the situation in China in terms of Arts education, audience development, theatre management and new media. Only to find out that many of the challenges in China are very much the same as the ones in the rest of the world, except that China seems to be addressing the issues head-on in a fearless way, according to Charles Fabius.
The KT Wong Foundation c0-organised with Phoenix TV the
First Sino-European Cultural Summit
in Oxford, UK in 2008.