Classical Music in China | culture Solutions-PRAHK mapping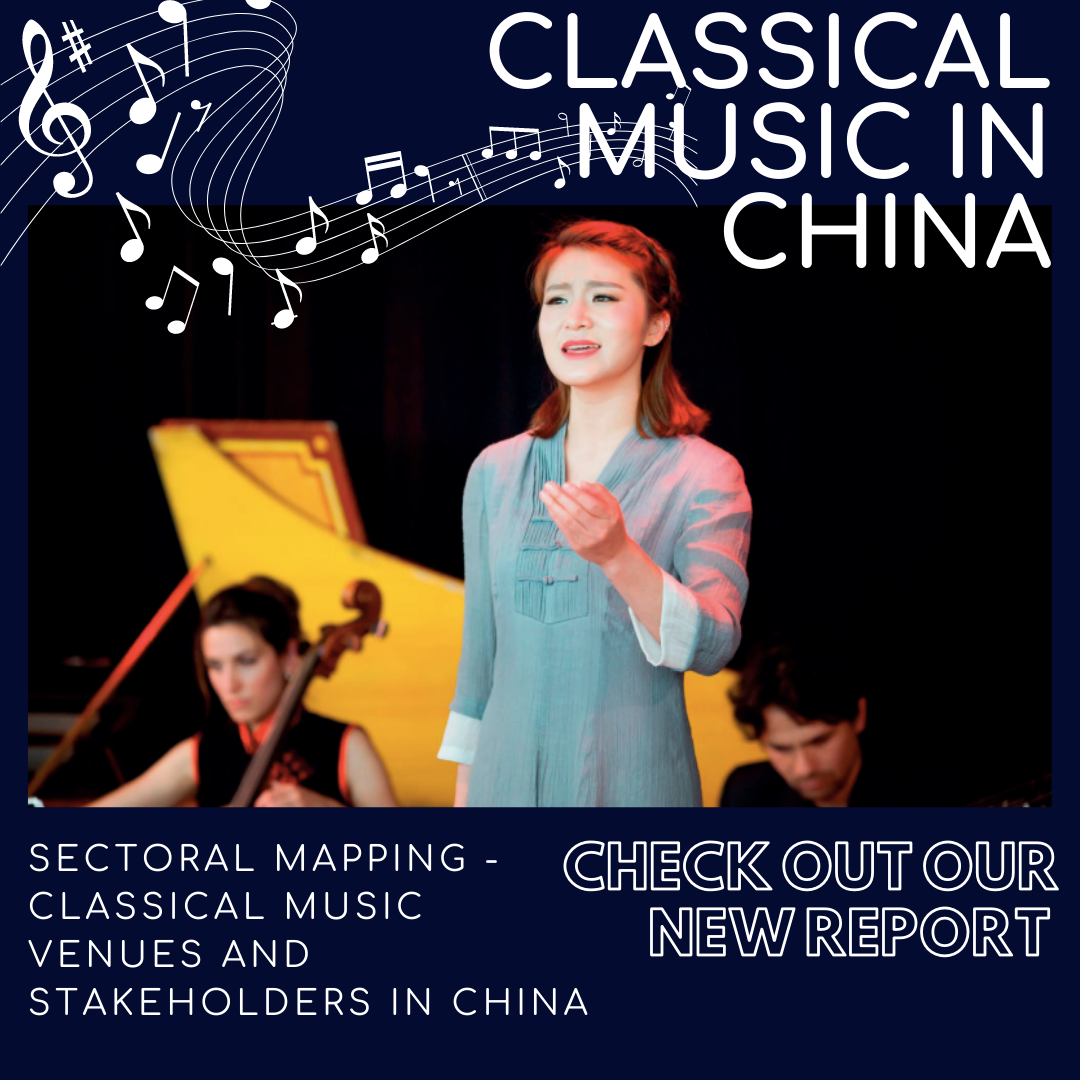 culture Solutions with PRAHK (Le Pavillon Rouge des Arts Hong Kong) have produced a mapping report on Classical Music in China. The report aims to move deeper in the reality of cultural relations between the EU and China, by producing a free-for-all first resource document focusing on a specific cultural sub-sector, i.e. classical music.
On this subject, PRAHK is capitalising on its field experience in China and Europe and, through this first independent mapping jointly published with culture Solutions, seeks to develop new opportunities for Sino / European cultural cooperation dynamics.
The report looks into trends in classical music cooperation with China. This first overview around the dissemination of classical music in China allows us to identify some important organizations, interlocutors and places). Reading their respective programming, we learn what is taking place in terms of trends, offers and cultural needs of China in 2017- 2019.
This modest mapping is a first step that will hopefully be followed by more ambitious mapping initiatives supported by like-minded partners. Future mappings could focus on specific segments of the culture and creative industries, cultural events in China to identify opportunities for involvement in EU external cultural relations or other potential cultural spaces for future exchanges and cooperation.
The purpose of such work is to to facilitate cross-cultural understanding as well as the flow of information on cultural relations and China-Europe cultural diplomacy. Future mapping work could include more detailed interviews with actors and cultural institutions from China and the EU, focusing on relevant practices, lessons learned, challenges and difficulties, in order to contribute to the excellence of cultural relations between Europe and China. This might as well include training and know-how sharing amongst Europeans on the one hand, and between Europeans and Chinese, on the other hand.