New media: Asia-Europe cultural partnerships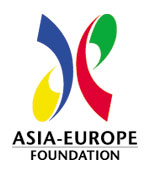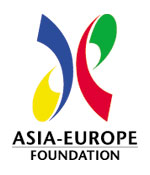 The Asia-Europe Foundation has nearly a decade of exprience in facilitating Asia-Europe cooperation in the areas of
film, documentary and new media.
Programmes in this area allows peers from diverse backgrounds in Asia and Europe to explore creativity, art and artistic practice in different contexts, be it by using the internet as a tool for cooperation or by participating in artistic workshops, seminars and conferences. These activities have resulted in tangible outcomes such as establishment of networks and networking platforms, development of film projects, and broader career opportunities for young new media professionals.
The
Asia-Europe Cultural Partnership Initiative: Film (AECPI: New Media)
is a scheme introduced in 2009 to respond to the increasing growth and needs of the new media sector. It allows more flexible, sustainable and efficient partnerships, with events developed alongside key initiatives in the field of new media art in Asia and Europe. AECPI: New Media funds Asia-Europe collaborations between individuals and organisations, as well as support capacity-building for new media practitioners, artists and researchers. ASEF aims to support partnership initiatives which will bring about more opportunities for networking, understanding and cooperation between the two regions
Assisted by an expert jury composed of
Mr. Gunalan Nadarajan
(Singapore/USA),
Mr. Rob van Kranenburg
(Belgium),
Mrs.Monica Narula
(India) and 
Mr. Juha Huuskonen
(Finland), the Asia-Europe Foundation has accepted
3 projects in the area of NEW MEDIA
to be implemented for the year 2010.
Currently ASEF does not accept applications for this programme for the year 2010.
AECPI: NEW MEDIA PROJECTS 2010
1. "New media workers across Asia and Europe research platform" Partner organisations: Hochschule der Bildenden Kunste Saar (Germany) and the Institute of Comparative Cultural Studies, University of Nottingham, Nigbo (China)
Event dates: 8-11 July 2010, Shanghai, China
The central concept that frames this initiative concerns the conditions of labor and life among new media workers in Asia and Europe.This project will invite several new media practitioners from Asia and Europe to collectively analyze and discuss their work practices with artists and civil society organizers provides an innovative means of tracking transformations in the web-based industries and encouraging dialogue between the regions.
2. "Expert meeting on New Media, Civil society and Environmental sustainability" Partner organisations: Common Room Networks Foundation (Indonesia) and Transmediale (Germany)Event dates: 19 - 26 July 2010, Bandung, Indonesia
This program consists of extensive meeting from expert in the area of new media, civil society & environmental sustainability. The focus of discussion would be in the area of theory, practice and policy recommendation from artists, theorists, critics, curators, arts administrators, researchers, environmentalist, social scientists and software programmers from Indonesia, India, China, Japan,Singapore, Malaysia, the Philippines, the Netherlands, the United Kingdom, Finland, France, Australia, and New Zealand. As part of this meeting, the program will be accompanied with Nu-Substance Festival 2010 that consist of exhibition, residency program, workshop, public presentation, visiting program, screening, concert, cultural performance & public campaign.
3. "Reloading images: Art in times of crisis - mapping generosity residency"
Partner organisations: NewYorkRioTokyo e.v. (Germany/Italy) and CitySpinning (India) Event dates: October (tbc), Delhi/Bangalore, India
Reloading images India: Art in times of crisis, mapping generosity is a trans-disciplinary nomadic platform moving across India. This project consists of a mobile artistic research platform over a period of one month, moving from Delhi to Bangalore using the Indian Railways open to 7 Asian and 7 European new media and inter-disciplinary artists.
Source:
http://asef.org/index.php?option=com_project&task=view&id=563
| | |
| --- | --- |
| | ASEF's contribution is with the financial support of the European Commission. |