Performing arts: Asia-Europe cultural partnerships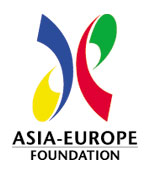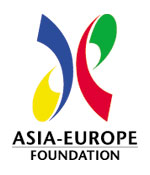 Asia-Europe Cultural Partnership Initiative: Performing Arts
The Asia-Europe Foundation (ASEF) presents its new scheme, the
Asia-Europe Cultural Partnership Initiative: Performing Arts
(AECPI: PA) as part of its plans to further enhance multilateral connections between Asia and Europe by developing and stimulating strategic initiatives with partners from the performing arts including but not limited to those in dance, theatre and music.
ASEF will offer support ranging from 5,000EUR to 15,000EUR to organisations such as festivals, arts/cultural centres, performing arts venues and associations for partnership initiatives occurring from 1 Feb to 31 Dec 2010
, with a clear Asia-Europe focus. ASEF aims to support partnership initiatives which will bring about more opportunities for networking, understanding and cooperation between the two regions amidst new challenges that the sector faces today. This will help further
ASEF's role as a key advocate for Asia-Europe dialogue and collaboration in the field of the performing arts.
The application period for this programme for the 2010 cycle ended on the 30 November 2009 and ASEF has since received over 120 proposals.
On 8 Jan 2010, ASEF, assisted by an expert jury comprising Ms Hiromi Maruoka, Mr Ong Keng Sen, Ms Catarina Saraiva and Ms Nan Van Houte, has shortlisted 5 proposals for further consideration.
FINAL RESULT OF SUCCESSFUL PROPOSALS - AECPI: PA PROGRAMME 2010
1. Ignite Performing Arts Festival based in India
2. IETM Satellite Meeting for Producers based in Belgium/Indonesia
3. Time to Act Performance Art Showcase in based in Italy/Singapore
4. Monsoon Dance Exchange based in Belgium
We would like to thank all participants of the AECPI: PA call for application exercise.
For further information and/or clarifications, please contact the belowmentioned staff.
Sasiwimon WONGJARIN
(Ms)
Project Officer
Cultural Exchange
sasiwimon.wongjarin (at) asef.org
Source:
http://asef.org/index.php?option=com_project&task=view&id=562