from - to
08 Jun 2018 - 18 Jun 2018
New Delhi | Abode of Clouds exhibition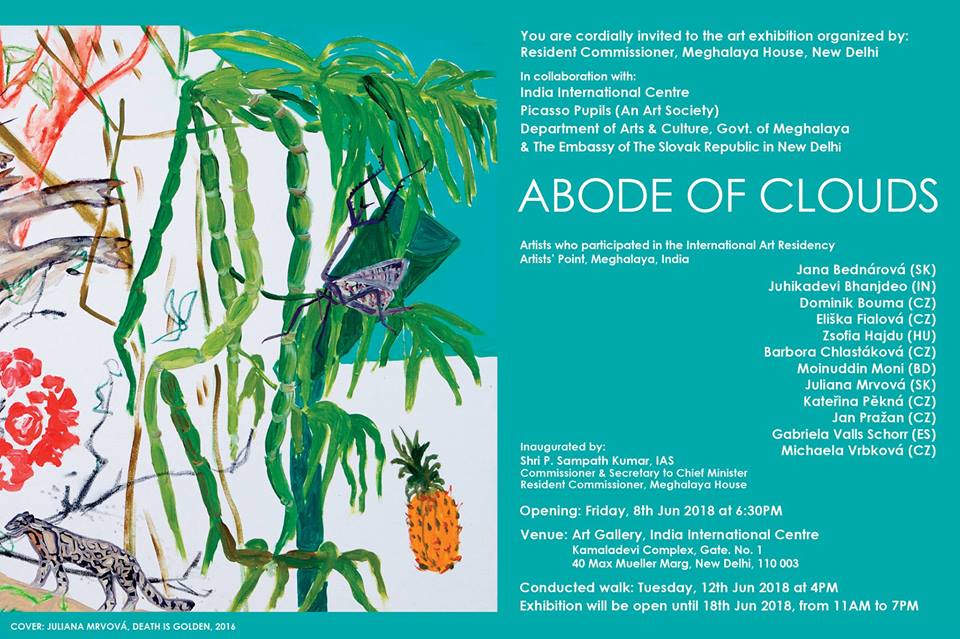 Abode of Clouds - a group exhibition runs 8-18 June at the India International Centre in New Delhi featuring artists from Slovakia and other Eastern European countries who participated in the International Art Residency Artists' Point, Meghalaya, India in the past two years.
The exhibition is organised by the Resident Commissioner, Meghalaya House, New Delhi with the collaboration of the Embassy of The Slovak Republic in New Delhi, Picasso Pupils International Art Community and other partners.
The exhibiting artists are from Slovakia, Czech Republic, Hungary, Estonia, India and Bangladesh.
The Picasso Pupils International Art Community connects Slovakia and Shillong in India, with annual art camps, exhibitions, presentations and international art residencies in recent years.