2020 Media partnerships announced!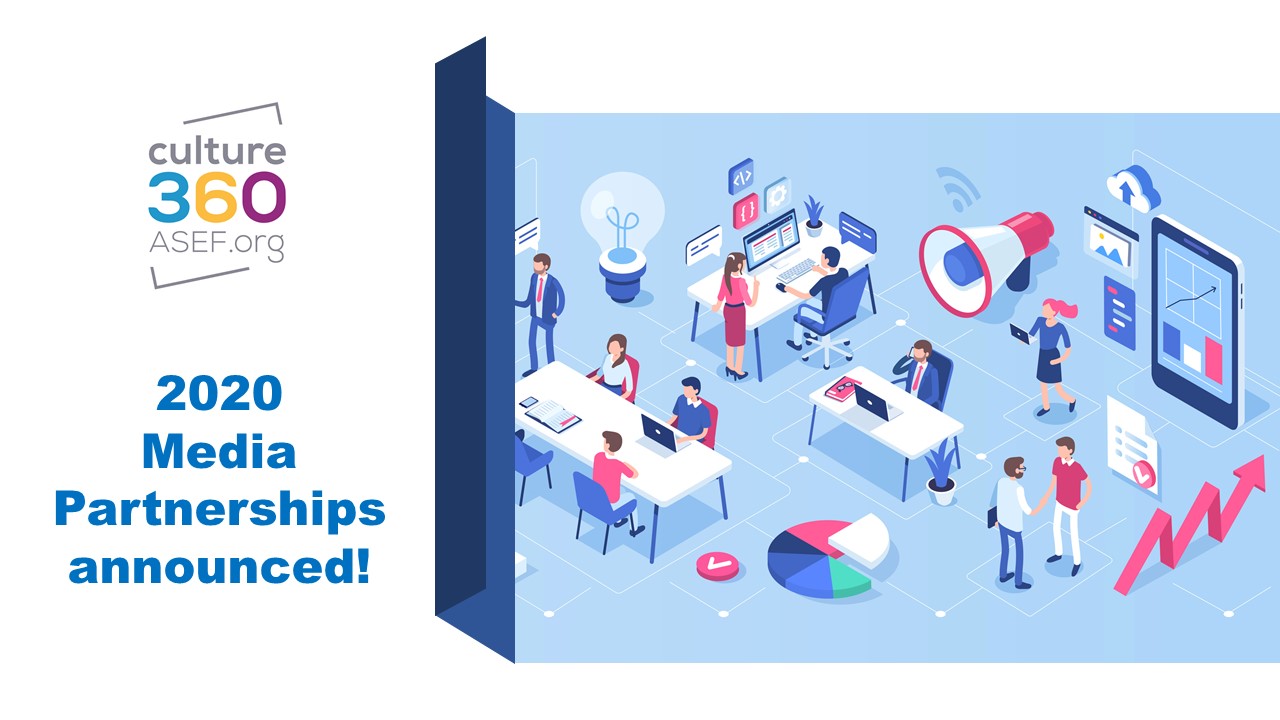 culture360.ASEF.org is pleased to announce our new media partnerships with arts events across Asia and Europe. These new partnerships are the result of the open call for proposals for Media Partnerships launched in July 2020. Seven events will take place in the second half of 2020 in the Czech Republic, India, the Netherlands, the Philippines, Romania, Slovakia and Thailand, and cover a broad range of arts topics. As media partner, culture360.ASEF.org will promote the selected events with articles, interviews and event posts on its website, social media channels and monthly newsletters.
1. Tangible Utopias
Where: Bucharest, Romania and online
When: 8 November 2020
Launch of a VR game experience designed collaboratively by 10 children around the world from diverse social and cultural environments.
2. The East Europe Biennal Alliance Meeting
Where: Prague, Czeck Republic
When: 18-19 September 2020
A two-day event with a focus on the periphery-center tension in relation to contemporary art biennales and other critical cultural institutions in Eastern Europe.
3. PCI Symposium 2020: Conversations on Curation and Performance in the Time of Halting and Transformation
Where: Manila, Philippines and online
When: 5-10 October 2020
A week-long conversation on curation and performance, focusing on the role of the curators in reimagining performance in the time of the pandemic.
4. Art & Tech Conference
Where: Kosice, Slovakia and online
When: 26 November 2020
An Art & Tech Conference focusing on presenting the foremost ideas which combine the art and technology spheres.
5. VR Days Europe - New Horizons
Where: Amsterdam, Netherlands and online
When: 4-6 November 2020
A series of keynote speeches, workshops, expert sessions and exhibition of VR works and companies that provides for inspiration and knowledge sharing opportunities.
6. ThinkArts International Forum on Arts for Children & Young People
Where: Kolkata, India, online
When: 8-10 October 2020
An online forum to address the concerns and practice of various stakeholders such as artists, cultural institutions, educators, museums, performance venues, arts funding bodies and parents in the field of arts engagement for children and youth.
7. Pathumwan Art Routes (PARs Project)
Where: Bangkok, Thailand and online
When: August to December 2020
A collaborative project between art and culture institutions and local communities in central Bangkok Pathumwan district.
Interested in partnering with us in 2021? Don't miss our next open call in November 2020!