Korean Cultural Centre India - call for exhibition proposals 2019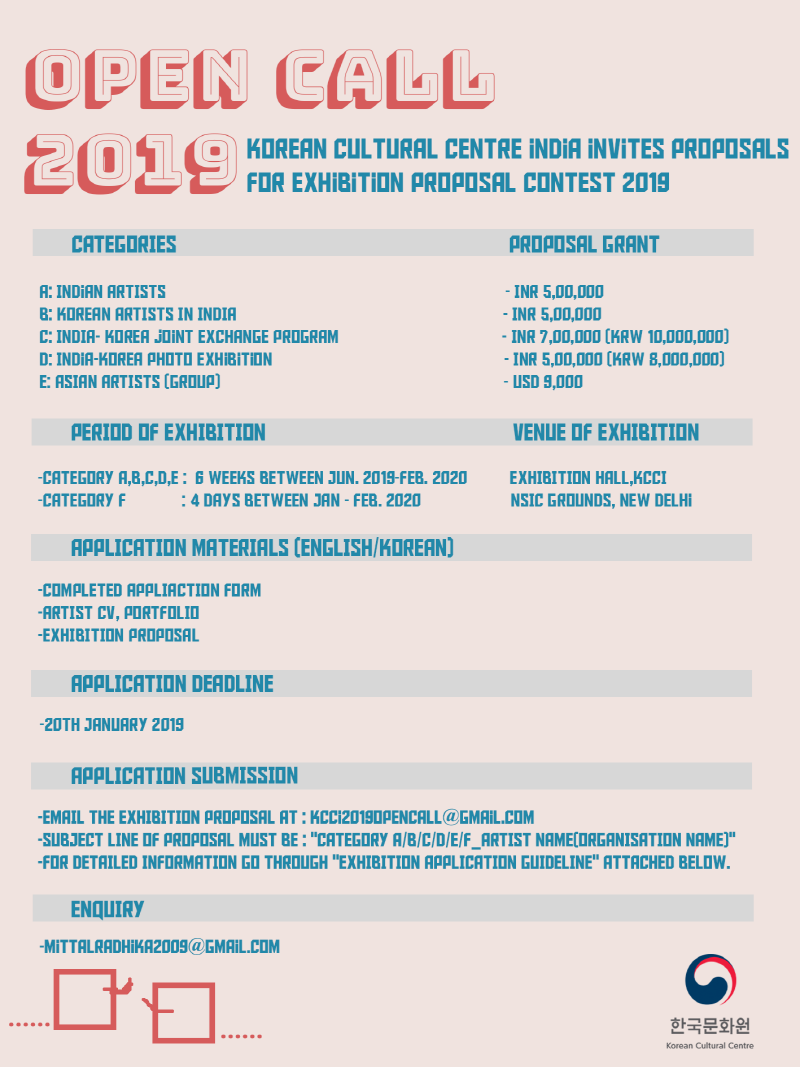 Korean Cultural Centre India in New Delhi invites applications from Artists, Galleries, and Cultural Organizations and other Art Practitioners for the Exhibition Proposal Contest 2019.
Exhibition Proposal is not limited to any art form and can include Fine Arts, Visual Arts, Architecture, Crafts, Design and New Media. Through this KCCI hopes to become a hub of dynamic Cultural Exchange between Indian and Korean as well as South Asia Contemporary Art Scene.
Different categories are open for proposals from:
Indian artists
Korean artists in India
Indian-Korean joint exhibition proposals
India-Korea photo exhibition
Asian artists groups
Organisation in Korea to participate in India Art Fair
with different grant levels available.
Please note that the Exhibition grant is essentially a monetary support to the chosen recipients apart from providing an exhibition venue at Korean Cultural Centre India in New Delhi. The grantees will need to oversee all aspects of the exhibition in terms of travel, planning, production, installation, programming etc.
Deadline for proposals: 20 January 2019