from - to
14 Apr 2022 - 06 Nov 2022
Japan | Setouchi Triennale 2022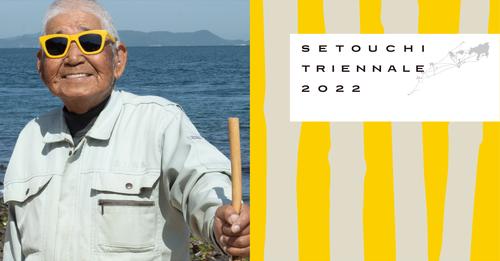 Setouchi Triennale returns to the beautiful islands of Japan's Seto Inland Sea in 2022. The international contemporary art programme is presented over three seasons: Spring (14 April - 18 May); Summer (5 August - 4 September); Autumn (29 September - 6 November).
Commissioned artworks and temporary exhibitions are sited in museums, local houses and businesses, natural outdoor sites and many more surprising contexts, on sparsely populated islands, each with its own distinct character.
Let's hope that international contemporary art lovers will be permitted to travel to Japan in 2022 to visit this important event, memorable as much for the artworks and commissioned projects as for the natural sites, the island communities and the local ferries linking the project locations.
Advance passports are on sale and information on the artworks and artists selected for 2022.
The Setouchi Triennale is held on 12 islands in the Seto Inland Sea between Kagawa and Okayama prefectures.
Tours are organised or visitors can plan their schedules independently, using the efficient local ferries, buses and other transport.