France - Russia Year 2010 | main achievements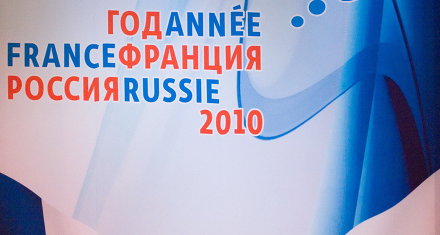 [caption id="attachment_7517" align="alignright" width="396" caption="© Damir Yusupov"]
[/caption]
France  reviews the results of its year of cultural connections with Russia in 2010.  The
Russia-France Year 2010
was one of France's international
cultural seasons
linking it with countries and regions abroad.
The
Russia-France Year 2010
programme had three main objectives:


for Russians to discover or re-discover the cultural and historic heritage of France


to put the spotlight on modern forms of French art


to contribute to cultural exchanges between the two countries, as well as joint Franco-Russian projects


More than 350 events took place in France and Russia ending with a gala performance in Moscow in December 2010 featuring ballet stars from l'Opéra national de Paris and the Bolshoi Ballet.  A festival of contemporary art 'Unknown Siberia' took place in Lyon, France.