from - to
01 Jan 2019 - 31 Dec 2019
Russian Seasons Germany 2019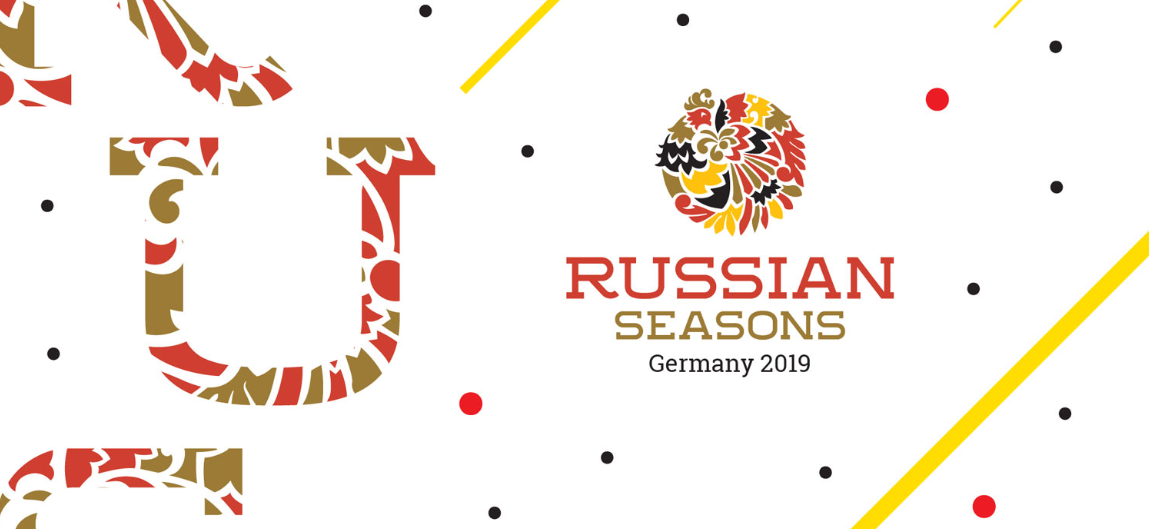 From January to December 2019, the Federal Republic of Germany hosts the Russian art festival "Russian Seasons". "Russian Seasons" is a large-scale project to present Russian culture to the foreign audience. It is initiated by the Government of the Russian Federation and the Ministry of Culture of the Russian Federation.
Within the framework of the festival, tours of the best Russian creative teams, exhibitions from the collections of the largest Russian museums, circus festivals, premieres of Russian cinema and other projects are held in one of the foreign countries during the calendar year.
Check the Russian Seasons Germany 2019 website for the full programme and upcoming events
The mission of the "Russian Seasons" is to open new opportunities for intercultural dialogue. This is the cultural diplomacy of the XXI century. This cultural marathon promotes the development of twinning relations between regions of different countries, the interaction of state, public and business organizations in the field of culture.
The international cultural project "Russian Seasons", named in memory of the legendary tour of the Sergei Diaghilev ballet company, was first held in 2017 in Japan and gathered more than 3.5 million viewers in 42 cities of the country. In 2018, the festival was hosted by Italy. In 2019, the project is held in Germany.
The opening ceremony of the international cultural marathon of the Russian Seasons Germany 2019 took place at the Berlin Philharmonic on January 7, 2019. The guests of the evening enjoyed a performance of the most romantic and mysterious Opera by Pyotr Ilyich Tchaikovsky, "Iolanta", under the direction of the Artistic Director of the Mariinsky Theatre, Maestro Valery Gergiev.